Minnesota Criminal Defense Law Firm
Powerful Criminal Defense from a Former Prosecutor
If you were arrested, the next call you make could be one of the most important phone calls of your life. Call Keller Criminal Defense Attorneys at (952) 913-1421, and make it count.
If you have been accused of a crime in Minnesota, the time to hire a criminal lawyer is now. Your finances, your reputation, your future, and your freedom are in jeopardy. The sooner you get our criminal defense law firm involved in your case, the sooner we can begin laying the foundation for your defense. With more than 25 years of experience defending the rights of the people of Minnesota, we're the legal team Minneapolis, St. Paul, and Bloomington trusts. 
Why Hire Our Criminal Law Firm to Handle Your Case?
There are a lot of reasons why you should hire Keller Criminal Defense Attorneys to handle your criminal case, but our attorneys can sum it up in one simple phrase:
If you're facing low-level charges that may not significantly affect your life, you'll probably use less discretion when choosing your attorney. For felonies, and serious gross misdemeanors, however, you're naturally going to look for the best criminal defense law firm you can find. 
During your search for the best Minnesota criminal law office, you're probably going to see huge billboards advertising lawyers along the freeway. You'll see ads on the internet and on TV talking about how this attorney or that one will help you win your case. A lot of these ads are going to be big and impressive. They might even guarantee results. They're going to tempt you in any way they can to make a call. Unfortunately, some of their claims are not going to be accurate or honest. 
Domestic Assault: Dismissed
In September 2014, Max A. Keller of Keller Criminal Defense Attorneys was able to get Domestic Assault Charges against his client in a Hennepin County case stemming from the city of Bloomington dismissed and the client sentenced to no further jail. The client had severe mental health and chemical dependency issues. He was receiving services in another case in Hennepin County Mental Health Court. The client was able to get off of probation on that file and was happy to receive the appropriate services for his issues.
Max Keller & Barry Edwards
Criminal Defense Lawyers Since 2004
When You Hire Keller Criminal Defense Attorneys, You're Going to Get the REAL DEAL.
You'll work directly with Minnesota criminal lawyer

Max Keller

or defense attorney

Barry S. Edwards

throughout your case. 

You will receive a FREE, no-obligation case evaluation that is honest and accurate.

Our attorneys are available 24 hours a day, 7 days a week.

You'll have a former prosecutor and more than 25 years of experience in criminal law on your side.

Our attorneys are members of the Minnesota Society for Criminal Justice. This distinction is reserved for the top 50 criminal defense lawyers in Minnesota.

The attorneys at our criminal defense law firm will treat you with compassion and respect

We won't make empty promises. We will deliver results. 
Contact Keller Criminal Defense Attorneys to learn more about how we can help you win your case.
Do You Need to Hire a Minnesota Criminal Lawyer?
Chances are good that you are here because you were arrested, and you've been charged with a crime. Maybe this is the first criminal charge you've ever faced. Maybe it's your fifth. Maybe you've lost count. You might be facing charges that you expect will have minimal impact on your future, or you could be looking at decades behind bars and thousands of dollars in fines. You begin to wonder, "do you really need to hire a Minnesota criminal lawyer?"
This is a frequently asked question among people who have been charged with low-level crimes and higher-level felonies alike. In truth, after evaluating your situation and weighing the pros and cons of hiring a defense lawyer, only you can decide the answer.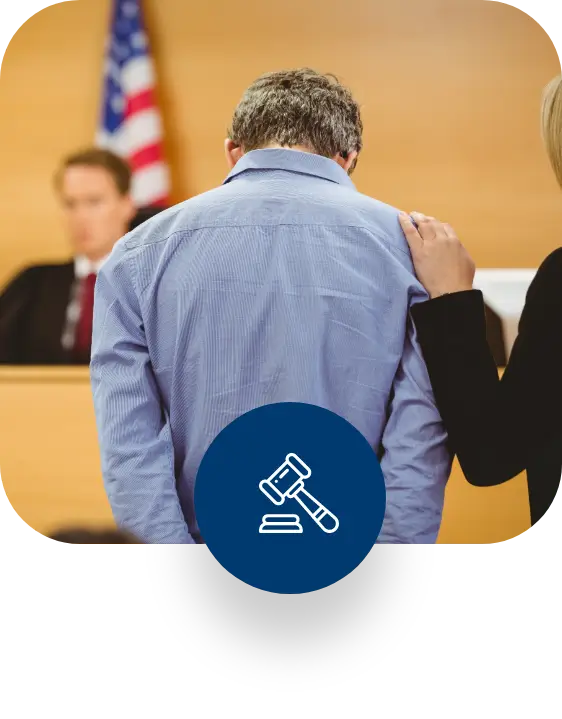 How Will a Conviction Impact Your Life?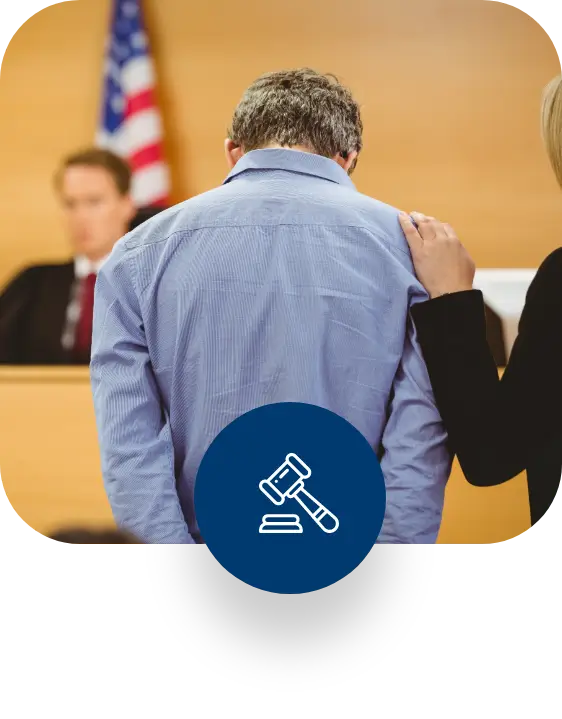 If you're facing a more serious charge that can land you in prison or cost you thousands in fine, the reasons to hire a criminal lawyer are a bit more clear, because so much is at stake. If you are convicted, you could lose your job. You could spend years of your life incarcerated. Criminal fines could drain your bank account. You could have problems finding housing or another job at the end of your prison term. Your professional reputation could be destroyed. Even if you're innocent, you're going to need an experienced criminal defense law firm on your side. 
Even if you're facing misdemeanor or gross misdemeanor charges, however, a conviction could have an adverse effect on your life for years to come. Some types of lower-level convictions may still impact your job, your eligibility for scholarships and student financial aid, and your ability to attend the college of your dreams. A conviction could cause you to lose your professional license or work in the field you want. It will be a black mark on your reputation that could haunt you for the rest of your life. If keeping your reputation clean and protecting your freedom, your future, and your finances is important to you, you need to hire a criminal lawyer. 
Will a Criminal Defense Law Firm Be Able to Help You Stay Out of Jail or Prison?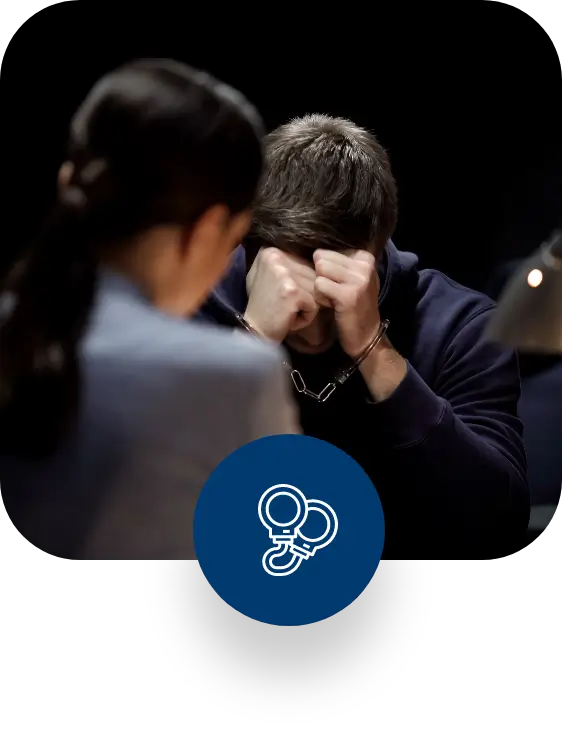 In the United States, the accused is supposed to enjoy the presumption of innocence when arrested for a crime. Unfortunately, it's common for defendants to be booked into jail and to be held for probable cause. If you hire Keller Criminal Defense Attorneys soon after you're arrested, our law firm can represent you at a pre-trial release (bail) hearing to improve your chances of getting out of jail. 
Additionally, some criminal convictions come with mandatory jail or prison time. In most cases the Judge will consider the nature of the crime, your criminal history, and other related factors to determine sentencing, and sometimes those penalties are severe. Even misdemeanor convictions can carry up to one year in jail in some cases. You are less likely to do jail or prison time when you have a criminal defense law firm on your side. If our criminal law firm cannot get your charges eliminated entirely, we will look for ways to get your charges reduced or negotiate for alternatives to time behind bars.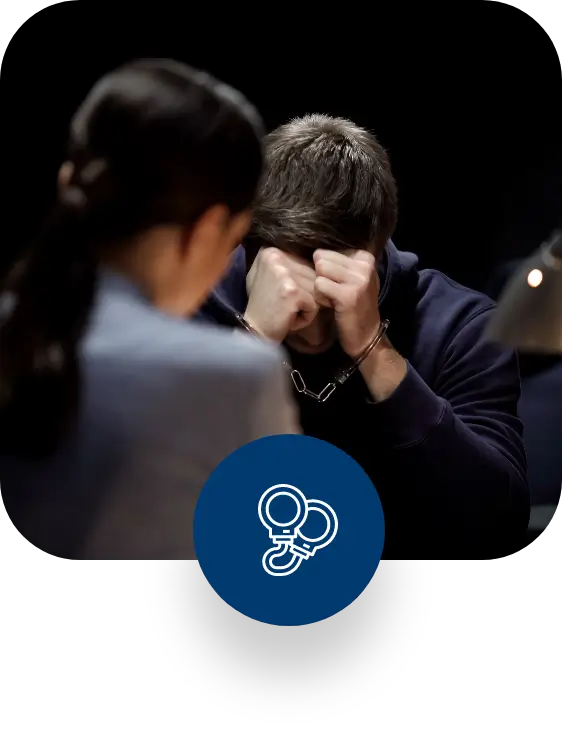 How Much Does a Criminal Lawyer Cost in Minnesota?
The cost to hire a criminal defense lawyer in Minnesota is a common concern that weighs on the minds of many of our clients, and understandably so. At Keller Criminal Defense Attorneys, we charge affordable legal fees to help ensure people in all financial situations have access to criminal defense. Our attorney fees vary, depending on your charges, the evidence, and the time, and the resources we would need to put into your case. 
When evaluating the cost to hire a criminal defense attorney, consider the following:
With so much on the line, it's important to hire a criminal lawyer with experience in your type of case. You won't want to choose someone who primarily focuses on traffic cases, for instance, if you are facing murder charges. While you might pay a little more for an attorney who is experienced, those extra dollars you spend now could save you thousands later.
You might come across advertisements for low-cost criminal lawyers in Minneapolis or St. Paul, but do they have a history of success in cases like yours? At Keller Criminal Defense Attorneys, we have a long track record of success. In fact, our criminal law office has developed a reputation for taking on some of the most difficult cases in Minnesota, and WINNING.
The Cost of Losing Your Case
In addition to the initial fines that accompany a criminal conviction, such a loss causes collateral damage to your finances. If you are sentenced to prison, for instance, you'll lose your job. You'll also lose the ability to earn a living while you're incarcerated. If you currently earn $40,000 per year, and you're incarcerated for five years, you will have lost approximately $200,000 in income by the time you get out, That doesn't include losing the opportunity for promotions, raises, or bonuses.
Can a Criminal Defense Law Firm Defend Someone Who Is Guilty of a Crime?
Our criminal attorneys can absolutely defend you if you are guilty of a crime. In fact, you're going to need our law firm's help to minimize the impact of your charges on your life. We might even be able to help you achieve a "not guilty" verdict. 
In Minnesota, there is a difference between having committed a crime and being determined to be legally guilty of that same crime. 
To reach a guilty verdict in court, the prosecution must prove to the judge or jury that all elements of the crime exist, and that they exist beyond a reasonable doubt. That leaves a lot of room for our criminal defense team to step in and introduce cause for doubt in your case. 
Our law firm may be able to use the following defenses to help keep you out of prison.
Violations of your rights
If law enforcement coerced you to commit a crime that you likely would not have committed otherwise, our attorneys may be able to use the entrapment defense to get your charges dropped or reduced.
Illegal Search and Seizure
If evidence was obtained by law enforcement without a valid search warrant or your express permission to perform a search, and the evidence was not in plain view, anything they discovered may be considered inadmissible in court.
The prosecution may bring in eyewitnesses or experts to prove you guilty. Our attorneys may introduce questions about whether there are issues with memory, whether there was adequate lighting, or whether witnesses were paid to testify. We will examine the credibility of experts to cast doubt on their opinions. 
If we can introduce a margin of doubt to the Judge or Jury, you may be found "not guilty" even if you committed the crime.
I highly recommend contacting Max Keller if you find yourself in need of criminal defense. Max helped me to be found not guilty of a probation violation. That almost never happens. Max was in constant communication, had excellent strategy, and worked tirelessly in helping with my case. If you want someone who will be in your corner, contact Max Keller.
What Types of Cases Do Criminal Law Offices Handle?
Some criminal defense attorneys focus their practices on specific areas of the law, like DWI's for instance. Most criminal law offices in Minnesota, however, handle a range of practice areas. At Keller Criminal Defense Attorneys, we can help with almost all criminal law cases. 
Arrested in Minnesota? A Criminal Lawyer at Keller Criminal Defense Attorneys Can Help
Available 24/7, our Minnesota criminal defense attorneys protect the rights of people in:
We defend the accused throughout Hennepin County, Ramsey County, Anoka County, and Dakota County, and other cities and counties throughout Minnesota. 
Find Out More About Criminal Defense in Minnesota