Minneapolis Expungements Attorney
Criminal convictions carry serious consequences throughout your life. The best way to avoid a criminal conviction is to hire an experienced Minnesota criminal defense attorney when you face criminal charges, in order to avoid serious consequences down the road. However, if you already have a conviction, you need a Minnesota criminal expungement attorney at Keller Law Offices.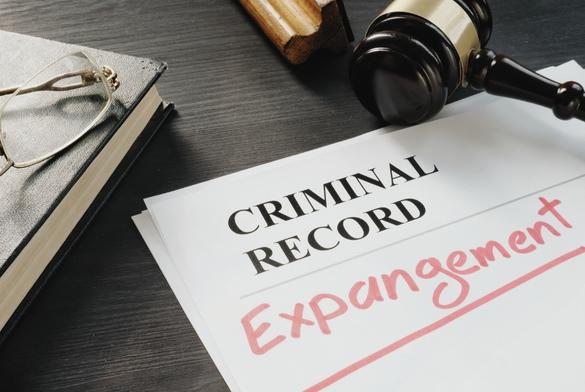 We provide free initial consultations to all clients. To schedule an appointment, contact us Today.
A past conviction for a serious offense, including but not limited to a felony, can haunt you for the rest of your life. But even a conviction for a seemingly "minor" offense can cost you later in life. For example, nearly every single employer will run a background check on any job applicant under consideration for hiring. If you have a conviction for theft, even if the conviction is certified as a petty misdemeanor (technically not a "crime" in Minnesota), you may lose job opportunities. More serious offenses, such as a domestic assault or any felony, will almost certainly harm you when seeking a job, housing, or a professional license, such as to be a realtor, nurse, doctor, chiropractor or certified nursing assistant (CNA). While some specific offenses, such as those requiring predatory registration, are not able to be expunged, most offenses can be expunged if the right circumstances and arguments are presented to the court.
If you have a conviction that has cost you opportunities in life, you may wish to seek an expungement of your criminal record. An expungement will seal all criminal records held by the Minnesota Judicial Branch. In essence, if you are granted an expungement, your criminal record that is held by the Judicial Branch – the criminal conviction – will no longer be publicly available. Under a new expungement law passed by the Minnesota Legislature which took effect January 1, 2015, you may now also be able to get your Executive Branch records expunged or sealed. That means getting an expungement of Jail records, booking records, BCA (Minnesota Bureau of Criminal Apprehension, our state equivalent of the FBI) records, and arrest records all expunged if you were convicted of any non-felony and certain felonies and you have satisfied a designated waiting period.
There are two ways for an expungement to be granted.
FIRST: The court may grant an expungement through statutory authority. See Minn. Stat. Chapter 609A. Certain controlled substance offenses and juvenile adjudications are automatically entitled to an expungement under this statute. Additionally, any records of arrest, trial and other matters may be expunged if the proceedings are "resolved in the favor" of the petitioner, who in this case is the individual seeking the expungement. What this means is that if you are charged with a crime, and the charges are either dismissed for certain reasons or you are found not guilty at trial, you are automatically entitled to an expungement. However, you still need to file a petition for an expungement of these records. A recent appellate court decision has made it easier to expunge juvenile offenses. A Minnesota criminal defense attorney can assist you with filing this petition for expungement. Importantly, the new Minnesota Expungement law which took effect in 2015 allows you to get an expungement or sealing of records (Court records and Jail and BCA records) even IF you plead guilty or were found guilty and convicted IF you were convicted of a non-felony charge (misdemeanors and gross misdemeanors) AND certain felonies IF you have not been convicted of any new crimes for several years (2 years after discharge from probation for a Misdemeanor, 4 years after discharge for a gross Misdemeanor, and 5 years after discharge for a felony).
SECOND: A court may grant an expungement through the "inherent judicial authority of the Courts." To request an "inherent authority" expungement, you will need to comply with certain statutory requirements, including serving all of the appropriate parties in the case, filing an affidavit explaining why you need an expungement, signing certain documents in an appropriate manner, and, in certain cases, filing a memorandum of law making legal arguments in favor of your expungement. The court will consider whether "expungement will yield a benefit to [you], the person seeking expungement, [equal] to the disadvantages to the public from the elimination of the record and the burden on the court in issuing, enforcing and monitoring an expungement order."
Certain legal arguments should be made in favor of your expungement. An experienced criminal defense attorney will know how to frame these arguments together with the facts of your case when seeking an expungement.
Contact a Minneapolis Expungements Attorney Today!