St. Paul Criminal Defense Lawyer
Are you facing criminal charges in St. Paul, Minnesota? A conviction for even a seemingly minor criminal offense can leave you with hefty fines and time behind bars. If you're dealing with felony charges, your legal situation is a lot more serious. You're going to need the best St. Paul criminal defense lawyers you can find.
With more than 25 years of experience providing legal defense to the people of Minnesota, our criminal defense attorneys have what it takes to help you navigate the criminal justice system and defend your good name. The sooner you contact us, the sooner we can begin investigating your case and building a strong defense on your behalf.
Let's get started with your defense. Call the criminal lawyers at Keller Criminal Defense Attorneys at (952) 913-1421.
570 N Asbury St #205
Hamline Park Plaza Office Building
St Paul, MN 55104
Available 24/7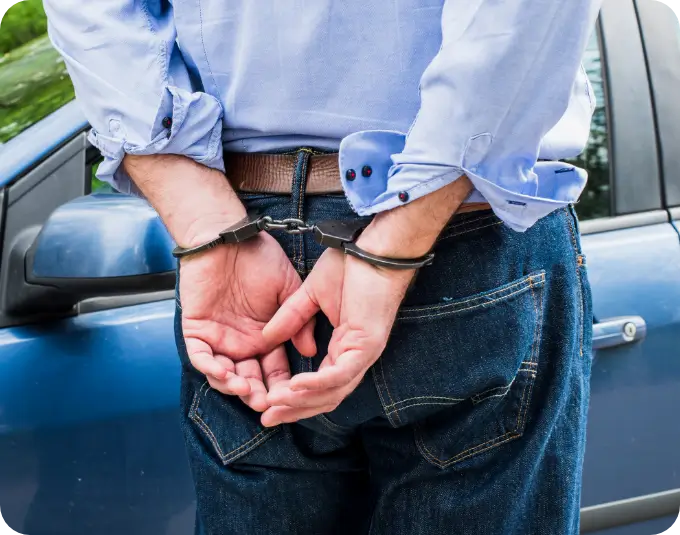 We provide free initial consultations to all clients. To schedule an appointment, contact us Today.
Let Our Experienced Criminal Defense Lawyers Protect Your Constitutional Rights
When you hire the criminal defense lawyers at Keller Criminal Defense Attorneys, you won't get run-of-the-mill legal defense. You'll have a former Assistant Attorney General and a Certified Criminal Law Specialist in your corner.
We will create a defense strategy that is unique to your situation and your goals, while helping you make decisions that are in your best interest. Our team will identify rights violations that can cause evidence to be inadmissible in court. We will present exculpatory evidence at trial that will poke holes in the prosecution's case. If getting your charges dropped is not an option, we'll plea bargain with the prosecution to get them reduced or your penalties minimized.
Contact us online or call (952) 913-1421 to speak with a Minnesota criminal defense attorney about your case.
Your freedom, your finances, and your future are at risk when you're accused of a criminal offense. Without an experienced attorney to defend you against criminal charges, the prosecution has the upper hand. Even if you think your innocence is obvious, walking into a Minnesota courtroom without legal representation and a strong defense strategy is one of the biggest mistakes you can make.
You would need to familiarize yourself with legal terminology and processes, you would lack objectivity, and you would be forced to go up against the prosecutor during cross-examination.
Our attorneys will help you manage and mitigate the possible fallout from an arrest, ensuring your rights are upheld and looking out for your interests throughout each stage of the legal process.
Contact a St. Paul criminal defense lawyer at Keller Criminal Defense Attorneys for help resolving your case.
Why Hire a St. Paul Criminal Defense Attorney?
One of the first things you may think about after an arrest is whether you need to hire a criminal defense lawyer. For some people, concerns over the attorney fees overshadow the many benefits that come with hiring a Minnesota criminal defense attorney. While hiring a lawyer might cost you, losing your criminal case will likely cost you a lot more. Benefits of hiring an attorney include, but are not limited to:
Familiarity with the System.
From the documentation and filings to the hearings, there are varying procedures and rules to navigate in the criminal justice system. A St. Paul lawyer who is experienced in criminal defense will know how to navigate the Minnesota court environment, and will have established relationships with prosecutors and judges that may prove helpful in achieving the most favorable outcome.
Understanding of the Laws.
The criminal laws and sentencing guidelines can be complicated. Although no two clients' circumstances are the same, an experienced attorney will likely have defended clients accused of similar criminal offenses, giving him or her experience to draw on in aiding you to establish a solid defense to the charges you face. Your lawyer will be able to identify rights violations, procedural mistakes, and weaknesses in the prosecution's case that could get your charges dismissed.
Hiring Minnesota criminal defense lawyers may cost you early on, but it can save you a lot of money and anguish in the long run. This is especially true for people who have been charged with domestic violence, a serious white collar crime, and those dealing with felony cases. The financial repercussions of a conviction can be overwhelming, and the jail or prison time, and the collateral consequences, like job loss, reduced career choices, and stigma, can impact the rest of your life.
Facing Misdemeanor or Felony Charges? You Need a Criminal Defense Lawyer on Your Side.
What Types of Cases Do Criminal Law Offices Handle?
From traffic offenses and misdemeanor crimes to felony offenses and professional licensure defense, Minnesota criminal defense lawyers handle a wide range of cases. At Keller Criminal Defense Attorneys, our law firm focuses 100% on criminal law and defending the accused. We have successfully handled some of the most complicated cases in the state.
Our practice areas include, but are not limited to:
If convicted of drugged or drunk driving in Minnesota, you face fines, jail time, or both. Additionally, you may face administrative penalties, such as the suspension or revocation of your driver's license, or a requirement to install and use an ignition interlock device on your vehicle. The consequences you face depend on various factors, such as your blood alcohol concentration level at the time of your arrest, and whether you have priors. We review each aspect of your case, looking for law enforcement mistakes, procedural inconsistencies, and other loopholes to aid in your DWI defense.
Whether your criminal case involves a lesser drug-related offense, such as possession, or a more serious offense, like drug trafficking in St. Paul, you face serious penalties if convicted. These include hefty fines, treatment program requirements, imprisonment, or a combination of these. Our drug crime defense attorneys will identify weaknesses in the State's case and review the search and seizure, substance testing, and arrest procedures to help get your charges reduced or dropped completely.
Also referred to as corporate and economic crimes, even just an allegation of a white collar crime may negatively affect your record, and your reputation. Whether your case involves securities, taxes, finances, cybersecurity, or other such matters, we will thoroughly analyze and review the involved financial documentation, contracts, records, and other evidence, to lay the foundations for your defense. Our lawyers have the resources and experience necessary to help you avoid harsh sentencing that may affect your finances, your reputation, your career, and your future.
If you were convicted of a crime in Minnesota, you may have the right to appeal the court's decision. If there were legal errors or evidentiary issues, there was juror misconduct, or you had inadequate legal representation, you can appeal to the circuit court to try to get your conviction reversed, your sentence reduced, or your case heard again with a new trial. Prior to entering private practice, Max Keller worked with three Court of Appeals judges; giving us valuable insight that we use to help convince the court to approve your appeal and possibly overturn your conviction.
After serving your time and accepting the other punishments levied upon you, a past conviction may continue to negatively affect your life. Even convictions for seemingly minor offenses may cost you job opportunities, impact where you live, or have other such effects. Our expungement attorneys believe everyone deserves a second chance. We will help you determine if your record qualifies for expungement and walk you through the process.
Call Keller Criminal Defense Attorneys at (952) 913-1421 to schedule your FREE consultation.
FAQs About St. Paul Criminal Defense Cases
Do you need to hire a criminal defense lawyer?
You are not required to hire a criminal defense attorney to represent you in court. However, defending yourself against criminal charges is not recommended. This is especially true if you're facing felony charges, or you've been accused of a serious crime. Even if you committed the crime, a criminal lawyer may be able to get your charges, fine, or jail sentence reduced.
How will a conviction affect your life?
A conviction, even of a seemingly minor criminal offense, can cost you thousands of dollars, land you in jail or prison, or both. After serving out your court-imposed penalties, you may continue to face repercussions from a conviction. You may struggle to find housing, a job, or to secure educational scholarships or financial aid, as well as have limitations placed on certain of your civil rights, including the ability to own or possess a firearm.
Can a St. Paul criminal defense attorney help you stay out of jail or prison?
Despite the presumption of innocence until guilt is proven that those arrested in Minnesota should enjoy, defendants are commonly booked into jail and held. Our attorneys will represent your interests at your pre-trial release hearing, as well as seek to reduce the charges against you or pursue alternatives to jail or prison time, if we cannot see the charges against you eliminated completely.
Can a criminal defense law firm defend you if you're guilty?
Even if you're guilty of committing a criminal offense, you need legal counsel. In the criminal justice system, a defendant is not legally guilty unless the prosecution presents compelling evidence that convinces the jury or judge that a crime was committed, and the defendant committed the crime. A skilled criminal defense attorney will attempt to cast doubt in the eyes of the jury to obtain a not guilty verdict. If you are convicted, your lawyer will work to minimize the impact of the charges, including limiting the penalties you may face.
Max is an outstanding lawyer and took me through the difficult legal system with compassion and genuine care.
About the St. Paul, Minnesota Area
As the second most populous city in Minnesota, St. Paul is a city rife with tradition. Culturally and economically diverse, the city is a thriving commercial center, without sacrificing the urban village-feel that is an essential part of what gives St. Paul its spark.
St. Paul has a diverse population, and hosts businesses ranging from local small businesses to Fortune 500 companies and other large corporate enterprises. 
Some of the many things the city of St. Paul is known for include:
Sitting as the capital seat of Minnesota

Hosting the world's second largest unsupported marble dome at the Minnesota State Capitol

Having the longest span of city shoreline along the Mississippi River

Having the country's longest stretch of Victorian-era homes, Summit Avenue
Three St. Paul neighborhoods topped the list of Niche.com's 2023 best places to live in Minnesota – Macalester, Summit Hill, and Highland. While these neighborhoods within the city rank among the leading places in the state to live, the city still sees its share of crimes and arrests.
Crime Rates for St. Paul, MN
Neighborhood Scout assigns city crime indexes on a scale from 1 to 100 using the local crime rates. In the index, 100 designates a city as safer than 100% of other cities throughout the U.S. Having a crime rate of 48.87 per 1,000 residents, St. Paul was given a crime index of 3. The area's 15,011 crimes committed annually make it safer than 3% of U.S. cities, according to Neighborhood Scout. 
St. Paul's crime rate doesn't define the area's residents. However, it may be a sign that you have an increased likelihood of involvement in or allegations of a crime in the city than you would in other areas.
Time is of the essence if you have been arrested or charged with an offense. Contact a Twin Cities criminal defense lawyer today.
Helpful Resources for People Charged with a Crime in St. Paul, MN
Resuming your life after an arrest, charge, or conviction may come with challenges, personally and professionally. You don't have to face them alone, however; there are numerous resources locally that can help.
Hazelden Betty Ford Foundation
Sometimes, substance abuse problems contribute to your crime. The Hazelden Betty Ford Foundation offers outpatient treatment options for those struggling with drug or alcohol use. If your crime is related to substance abuse, you may consider seeking rehab services, such as one of the three levels of treatment programs offered by this organization. 
Hazelden Betty Ford Foundation
680 Stewart Ave.
St. Paul, MN 55102
(866) 881-1875
Saint Paul, Minnesota Job/Workforce Resources
Having a criminal record can make it hard to find a solid job, but lacking work can land you right back in trouble with the law. The Saint Paul, Minnesota government website Job/Workforce Resources provides links and information, including career counseling services, to help St. Paul residents find employment.