Keller Law Office Testimonials
I highly recommend contacting Max Keller if you find yourself in need of criminal defense. Max helped me to be found not guilty of a probation violation. That almost never happens. Max was in constant communication, had excellent strategy, and worked tirelessly in helping with my case. If you want someone who will be in your corner contact Max Keller.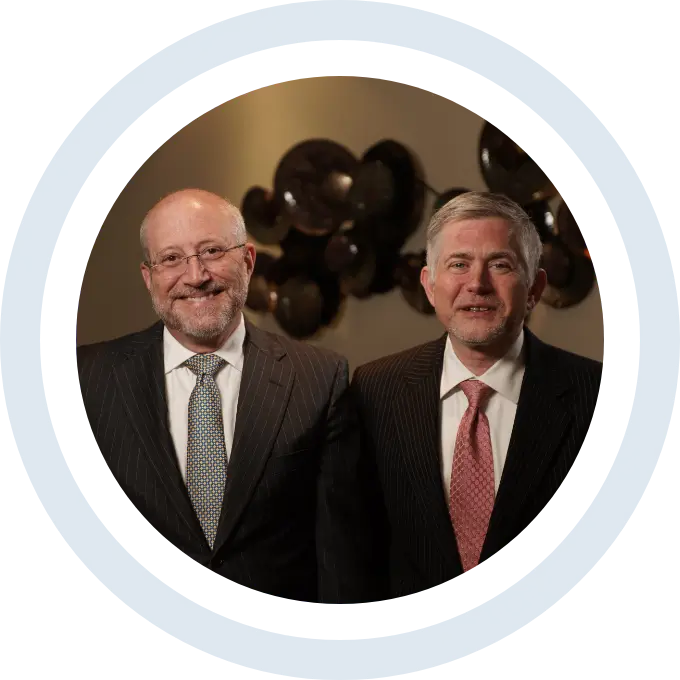 I got myself into a situation and was charged with a felony. I met with several lawyers and Max was the only one who went through the police report and asked the same questions I was asking while breaking down the report. I instantly knew I was going to hire him and didn't for a second regret it. He always maintained good communication and answered any and all questions very promptly. The prosecutor offered several plea options over the course of 2 years and Max stood by me and my innocence the entire time up until the case was dismissed. I highly recommend Max as he will fight the way a lawyer should to get you the results you want!!
Max is an amazing attorney. He takes care of every issue involved in my case. Not only the criminal side but he also helped us put our family back together and end the non-stop harassment of the county here. Max listens and cares about what's going in your life and how he can help you navigate the legal system. Thank you Max.
Max Keller and his dynamic team of criminal justice experts have helped my boyfriend and I have hope with filing and conducting an appeals case and brief for the MN Court of Appeals and currently we are in the process of filing with the MN Supreme Court. Max is very personable and helpful every step of the way and quick to respond. His professionalism, experience, knowledge and willingness to help makes him a shining star in the legal profession. I highly recommend hiring him to help you with any criminal case. Thank you Max, Shaleen and Lexie.
I did my one and only consultation with Max on a probation violation case involving my brother where our family was considering appeal on his behalf. Max dug deep into my brother's case and worked with me as we looked at all angles of the case and in turn discovered a couple of strong and viable angles for appeal. Max was impressive in all the areas one would look for in a defense attorney – experienced, knowledgeable, intuitive, realistic. Best of all he was able to put complex legal intricacies into language that was easy for me to understand.
My father and I were discussed the consultation that I had with Max and were absolutely ready to hire Max, but ultimately my brother decided he didn't want representation or help from our family with his circumstance as he felt it was time he tackled his problems on his own. I did learn in this process though, that my family and friends know where to go if defense representation is needed in the future. I have no doubts that he's one of the best one could find in the Minneapolis area!
Max is exceptional. I am an outspoken female healthcare professional and I often forget that law enforcement expects submissive subservient behavior from everyone. Max has my back when I forget bow.
I was extremely satisfied with the quality of the outcomes for the criminal and civil cases for my implied consent charge. In both cases, Max was able to negotiate a lower settlement than I thought possible.
Cannot thank Max enough for the work he put into my case. He is a very experienced attorney who has worked before as an assistant attorney general so he is able to utilize this factor to help his clients put together the best defense possible, and if necessary proceed to trial. Very smart and savvy, definitely knows how to navigate all of the little nuances of law. What impressed me the most about Mr. Keller and what I believe separates him from other defense attorneys is that he will always find a way and leave no stones unturned when fighting for his clients. Ultimately Max and I went together on a long journey together that lasted about a year and finally ended with ALL NOT GUILTY VERDICTS (4 in total). Arguably one of the strangest cases that had a lot of ups and downs but concluded with the best possible outcome. Overall very appreciative of Max and his effort he put into the case. Will definitely be contacting him in the future if needed. Thank you Max wish you all the best.
Nearly eight years ago I required the services of Mr. Max Keller due to an extremely poor decision on my part. Having no criminal experience, naturally it was quite a scary time. After flipping through the advertisements of several dozen criminal defense lawyers, I stumbled upon Max Keller. What made Mr. Keller stand out was his experience as an Assistant Attorney General for the State of Minnesota, his Public Defender background and record of court wins and reversals.
To my surprise when calling Mr. Keller in the early morning hours, he answered. Within hours he was by my side walking me through the legal process, putting me in relative ease. As the process continued, Mr. Keller kept me informed and always took calls as needed. He put together the best defense he could and the outcome was tremendously more positive than I could have expected. Quite candidly, he saved my career.
A few years later, Mr. Keller's services were once needed again, this time helping me to successfully Judicially Seal my court records. His tireless work ethic and commitment to his clients even required some documents to be generated on a weekend – not skipping a beat, he exceeded expectations and delivered as promised.
I was lucky to have Mr. Keller's experience, genuineness and professionalism during this difficult time. If you or others are in need of defense and don't want just a fly-by-night lawyer, I'd strongly recommend reaching out to the Law Offices of Max Keller. I'm confident your experience or that of your loved one will be equally positive.
After meeting with several different lawyers I hired Max to handle my DWI. He was very professional and did a good job of working hard for me. He was able to get the judge to dismiss my DWI with a motion he filed and I only had a pay a fine for an equipment violation. I would recommend him to anyone as he will work hard for you and go above an beyond the call of duty.
I have the ultimate neighbor from HELL!!! I am also an alcoholic and managed to get myself charged with a felony because when what would otherwise be two consecutive petty misdemeanors occur with the same person it can be charged as a felony.
Granted, an attorney can only defend the best he/she can with the circumstances he/she has to work with and how well the defendant co-operates, yet to my surprise, Max managed to get my case resolved as a misdemeanor conviction, since I completed alcohol treatment at Max/Nick's direction and I otherwise don't have a criminal career pattern.
Max has a superb support team with attorney in training, Nick Wanka, and office manager Shaleen, who have gone over and above the call of duty, including to my surprise, acting as third party interface for co-ordination of sensitive matters that might compromise my probation during the case resolution aftermath.
All in all, I can't think of a better option than Max and team.
My case was somewhat unusual. I trusted his knowledge and experience…it paid off. I would recommend him in a heartbeat.
Thank you very much for all your hard work on our cases. You and your assistant have been great and very informative. We would definitely recommend you to anyone who needs help.
Dear Mr. Keller,
I just want to thank you so much for all that you have done for me.
This has helped put a brighter future in my grasp and I shall never forget what you have done or lose what I have been given. Just know that I am so thankful and that you have made someone's future brighter.
Sincerely,
Meghan
Thank you for handling my case. Your dedication, persistence and tenacity were certainly a key to my successful outcome. I wish you the very best in the future and will certainly hold on to your cards in case anyone needs a truly great attorney.
Immediately after hiring Mr. Keller as my legal representation, I knew I had found the best and most professional lawyer in the state of Minnesota. Mr. Keller was straight to the point and extremely truthful with every question I had. He was fully dedicated to my case and I don't think I could have had a more positive outcome. I would fully recommend Mr. Keller if you are in need of legal representation.
Over the past year Max took a personal interest in helping me understand and respond to charges filed on behalf of the State. This was new territory for me, and Max did a great job of explaining the different steps, and intentions of the prosecution throughout the process. I communicated frequently with Max, and he helped put me at ease during a very difficult time in my life. I met with other Defense Attorney's and they didn't take the time to understand the intricacies of my case. This often resulted in recommendations to spend resources on unneeded expenses. Max was more than available to answer questions, and walk me though each step of the legal process. I'm glad I didn't take their advice. Max is willing to stand by your side and forge ahead. He's a winner, and will do what it takes to achieve the best outcome; I know he did my case.
Max is not your "run of the mill" flat fee defense attorney. He took a personal interest in helping me, well beyond what probably made economic sense for him. Clearly, he is a winner and will do whatever it takes to achieve the best outcomes for his clients. His experience and frequent communication put me at ease during an anomaly situation and very difficult time in my life. He was more than available to answer questions and to walk me through every step of the legal/judicial process. And he was successful in achieving a great outcome for me! I would use Max again and I would highly recommend him to anyone looking for a high value (you get way more than you pay for), tough fighting, and heck of a nice guy defense attorney.
I wish to state that Max Keller did an excellent job with my defense. The truly remarkable aspect to the whole experience was that Mr. Keller was a superb listener who allowed me to be completely engaged in the total process. I think that this unique skill is what won my case. I also appreciate Mr. Keller's concerns for my personal welfare and situation. He expressed himself in a subtle and professional manner when delicate conversations arose however I could tell that he was genuinely speaking from the heart. I thank Mr Keller for his honestly and forthrightness even when he knew that the conversation would be difficult.
Mr Keller is an excellent attorney and person who I will recommend to all persons in need of an attorney.
Max handled my case like it was his only one on his schedule. I could reach him easily through email or by phone. He always kept me up to date and I came out with the outcome I wanted.
Mr. Keller is an excellent attorney and person who I will recommend to all persons in need of an attorney.