Minnesota Criminal Defense Lawyer
Serving Minneapolis and St. Paul Since 1997
Your Trusted Criminal Defense Lawyer in Minneapolis
DON'T PUT YOUR FUTURE AT RISK, GO WITH AN EXPERIENCED HAND.
Harsh sentencing and heavy fines threaten your livelihood when you face criminal charges. To help protect your rights, you need a well-crafted defense strategy that supports your innocence. Whether you're facing a felony offense, misdemeanor charge, license revocation, or are seeking an appeal, the criminal defense lawyers at Keller Law Office can help you defend your future today. With decades of experience fighting for the rights of Minnesota defendants, we have the skills necessary to successfully represent your case.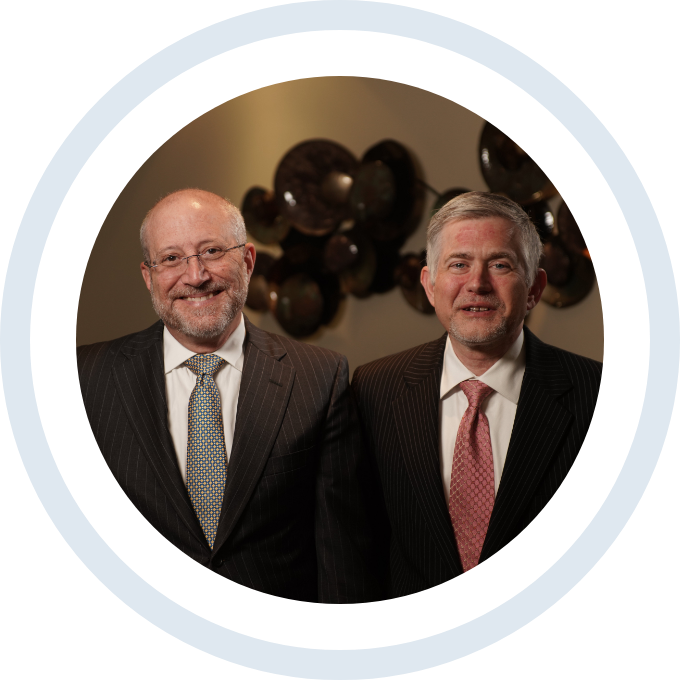 When you're facing criminal charges in Minnesota, you need a criminal defense attorney on your side.
Criminal Law Practice Areas
Our criminal lawyers can help protect your future. We are:
If you've been wrongly accused of a DWI, a DWI lawyer with Keller Law Offices can help you prove your innocence. A defendant with DWI charges may be facing criminal or civil proceedings, each with their own set of penalties. Even if you think you don't have options, there are several defenses against a DWI charge that can help your case. First, if the officers illegally stopped your car without cause, any evidence gathered at the scene may be thrown out. Second, if the officer did not have reasonable or probable cause to arrest you, your charges may not hold up. Finally, if the officer at the scene did not respect or uphold your right to counsel prior to submitting to a test, then your case may be dismissed.
Any allegation of possessing, manufacturing, selling, distributing, buying, or trafficking of a controlled substance can lead to a Minnesota drug crime charge. Defendants facing drug crime charges, whether misdemeanors or felonies, can face serious penalties. Minnesota drug crimes are classified into five categories, each with heavier fines and more significant incarceration penalties than the last. At Keller Law Offices, our drug crime attorneys can protect your constitutional rights and aggressively defend you against the allegations.
In addition to long periods of incarceration and costly fines, sex crime convictions take a huge toll on a person's life. Sex crime convictions can impact an suspect's ability to find employment or housing, among other things. When you've been falsely accused of sex crimes in Minnesota, our sex crime attorneys can help you prove your innocence and protect your livelihood. Being charged with a sex crime does not leave you without options. The attorneys at Keller Law Offices can help design a defense strategy that proves your innocence by calling into doubt the lack of consent, evidence gathered, and witness credibility. 
Felony charges leave defendants facing serious, life-impacting consequences. Following a conviction, defendants may be forced to pay hefty fines and serve at least a one-year prison sentence. The consequences of a felony conviction extend beyond the legal implications. At Keller Law Offices, we understand the true weight of a felony conviction. With decades of experience defending clients facing a variety of felony charges, we know how to explore your legal options and present your case in a way that protects your freedom. After reviewing your case, our felony lawyers will advise you on the best criminal defense strategy for your circumstances. Whether seeking a plea bargain, pushing to get charges dropped, or proving other common defenses in felony cases, our attorneys will guide you through every step of what happens in a felony case.
Professional License Defense Lawyers
When your license, your reputation, and your future are at stake, you need the Minnesota professional license defense lawyers at Keller Law Offices. An accusation of professional misconduct can create serious fallout. A guilty verdict from a misconduct investigation can leave defendants facing license restriction, suspension, or revocation, community service, fines, and even jail time. Professionals working in all aspects of the medical field are at risk of losing their license when a misconduct accusation is raised. If you do face a licensing restrictions or suspension, our attorneys can help you fight to get your license reinstated. Together, we can provide the review board with character witness statements, proof of no re-offense, and proof of meeting the requirements set forth for reinstatement.
White Collar Crime Lawyers
White collar crimes, sometimes referred to as economic or corporate crimes, include accusations of embezzlement, insurance fraud, identity theft, healthcare fraud, forgery, and money laundering. The consequences of a conviction for white collar crime can have a long-lasting impact on your life. In addition to marring your professional reputation, a conviction can leave you facing fines, restitution, forfeitures, probation, and even imprisonment. The penalties you face will depend on the nature and level of your charges, your criminal history, and the impact of your alleged crimes. For serious crimes like these, you need a serious white collar crime lawyer with Keller Law Offices in your corner.
A criminal conviction is not always the final say when it comes to your guilt or innocence. Your case may require an appeal if your conviction was made without sufficient evidence, if your sentencing exceeds state guidelines, or if your constitutional rights were violated before trial or at trial. Defendants generally have a time frame of 60 days following the initial conviction to appeal their case. With decades of experience seeking appeals on behalf of defendants facing unjust verdicts, the criminal appeals lawyers at Keller Law Office have the experience necessary to defend your freedom before the Minnesota Court of Appeals and the Supreme Court.
What to Do If You Have Been Charged with a Criminal Offense
Criminal charges can put defendants under significant stress. Knowing what to do if you have been charged with a criminal offense can help you protect your rights from the early stages of your case.
If you've been charged with a criminal offense in Minnesota, you should:
Exercise your right to remain silent.
Exercising this right can help you refrain from incriminating yourself during or after your arrest.
Contact a criminal defense attorney.
You have the right to retain legal counsel from the very beginning. An attorney can protect you from unfair strategies at the hands of the prosecution.
Get information on your charges.
You need to know the nature and level of the charges you are facing so you (and your attorney) can design the appropriate defense strategy for your case. Every action you take while uninformed and unrepresented can hurt your case.
Unless you receive the go-ahead from your attorney, it is unwise to post bail.
Work with your attorney to gather evidence.
Be completely transparent with your attorney about all the facts of your case. When gathering witnesses, be careful about bringing up too many details about your case to family, friends, or do NOT discuss your case with anyone on social media.
Attend all court proceedings.
The law places the burden on the defendant to be aware of all relevant court proceedings. Missing court can lead to a warrant or negatively impact your case.
If you've been accused of a crime, you need legal representation on your side. Call a criminal defense lawyer at Keller Law Offices today.