Professional License Defense Lawyer
Helping Professionals in Minnesota Protect Their Careers Since 1997
Is Your Professional License at Risk?
Your Reputation and Your Future Are at Stake. We Can Help.
Defense lawyer Max Keller provides legal representation to doctors, nurses, and other medical professionals who have been accused of unprofessional conduct. Your reputation, your future, and your livelihood is at stake when you face allegations. As a proactive advocate for medical professionals, our firm is committed to making sure conflicts are resolved, risks are managed, and your interests are protected.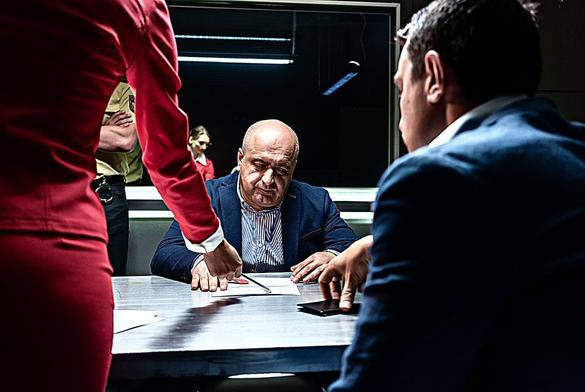 We provide free initial consultations to all clients. To schedule an appointment, contact us Today.
Why Do I Need a Professional License Defense Lawyer in Minnesota?
Medical professionals face serious fallout when they're accused of misconduct. Consequences of a guilty verdict following a professional misconduct investigation include license restriction, suspension, and revocation, hefty fines, community service, and, in some cases, jail time. When proving your innocence to the board of medical practice, you need the professional license defense attorneys at Keller Law Office. Together, we can collect evidence and character witness statements to prove your case at your hearing.
Violations of State and Federal Statutes
Disciplinary actions against medical professionals found guilty of violating state and federal statutes can impact their professional reputation and their ability to practice. Defendants may face licensing actions taken against them or criminal penalties.
Some violations of state and federal statutes are prosecutable in district court. These include actions such as practicing without a valid license, registration, or certificate, obtaining a fraudulent license or fraudulently claiming to have a license, and practicing outside the scope of one's profession.
What Is Unprofessional Conduct?
Unprofessional conduct is a broad category of conduct that includes actions that are unethical, dishonest, or otherwise fall below the standards of your profession.
If you're facing misconduct allegations in Minnesota, call Keller Criminal Defense Attorneys to protect your career today.
What Happens If I Get Accused of Professional Misconduct?
What to Expect When You're Accused of Unprofessional Conduct in Minnesota
Knowing what to expect if you face accusations of professional misconduct can help alleviate some stress of an impending investigation. At Keller Criminal Defense Attorneys, our professional licensing defense attorneys will help guide you through the complex legal process.
Typically, the process of a professional misconduct investigation proceeds as follows:
You will receive notice from the Board, including documentation specifying your allegations and a notice of your right to respond.
You may receive communications from an investigator, who will ask questions about the events your allegations are based on. It is best to work with your attorney when responding to all investigative questioning regarding your allegations.
Written forms of your responses and the investigation will be submitted to the board.
The board will proceed with a hearing to further investigate your case and determine the outcome of your allegations.
Possible Outcomes of a Professional Misconduct Investigation
If you are found guilty, there are three primary potential outcomes to your professional misconduct investigation.
Restrictions and Reprimand
A medical professional found guilty of misconduct may face penalties or restrictions on his or her license. This may include temporary or partial license suspension until rehabilitation requirements are met.
If a professional has his or her license temporary or permanently suspended or restricted, he or she may be forced to undergo targeted education or training to resolve the issue that lead to misconduct.
In addition to restrictions and education, an individual found guilty of professional misconduct may be faced with fines or community service hours. In cases of criminal acts, an individual may face formal charges and jail or prison time.
Who Is at Risk for Losing Their Professional License in Minnesota?
Any professional accused of professional misconduct is at risk for losing his or her license in Minnesota. This risk especially applies to a plethora of individuals in different facets of the medical field. People at risk of losing their professional license due to misconduct include nurses, dentists, physicians, psychologists, drug and alcohol counselors, pharmacists, chiropractors, physical therapists, and other medical professionals. In some cases, educators may also be at risk of losing their license after a misconduct accusation.
Types of Misconduct That Can Lead to Professional License Revocation
There are a number of acts that can cause a professional to face an accusation for misconduct. These include:
Substance abuse
Sexual abuse or misconduct
Insurance or tax fraud
Willful or careless disregard for the safety, welfare, or health of patients
Conduct that is likely to deceive, defraud, or harm the public
Violations of federal or state statutes
Other criminal acts punishable by law
Getting Your Professional License Reinstated in Minnesota
Medical professionals in Minnesota facing license restriction, revocation, or suspension can get their licenses reinstated if they meet stringent requirements set by the Minnesota Board of Medical Practice. If your license was suspended or revoked due to a criminal case against you, and your charges were dropped, the Board of Medical Practice will review your case to consider your reinstatement within 30 days. Otherwise, you will need to prove you, and your practice, are no longer a threat to the public due to rehabilitation efforts.
A Professional License Defense Lawyer can help you fight for medical license reinstatement by collecting character witness statements, providing statements from your employer, establishing that you were released from a correctional facility at least 12 months ago with no re-offense, and showing that you have complied with the requirements set forth by the Board. Upon reviewing your case, the Board will consider additional factors, such as your age, criminal history, reputation, mental health evaluations, how long ago you committed your criminal act, and the nature of your crime.
Once your review is complete, you will either be awarded reinstatement, denied reinstatement, or allowed reinstatement with restrictions or provisions.
Contact a Minnesota professional license defense lawyer at Keller Criminal Defense Attorneys for help seeking reinstatement. Call (952) 913-1421.
We provide free initial consultations to all clients. To schedule an appointment, contact us Today.
Professional License Defense Resources