Also Serving St. Paul and Bloomington
Are you facing DWI charges in Minnesota? Whether this is a first offense or you've been charged with a DWI before, your situation should not be taken lightly. Since 1997, the experienced DWI lawyers at Keller Criminal Defense Attorneys have been helping drivers in St. Paul, Bloomington, and Minneapolis stay out of jail. Our criminal defense law firm has successfully handled all degrees of DWI charges in multiple jurisdictions. Let our law firm ensure your rights, and your freedom, are protected.
Facing criminal charges for driving under the influence in the twin cities? Call Keller Criminal Defense Attorneys at (952) 913-1421 .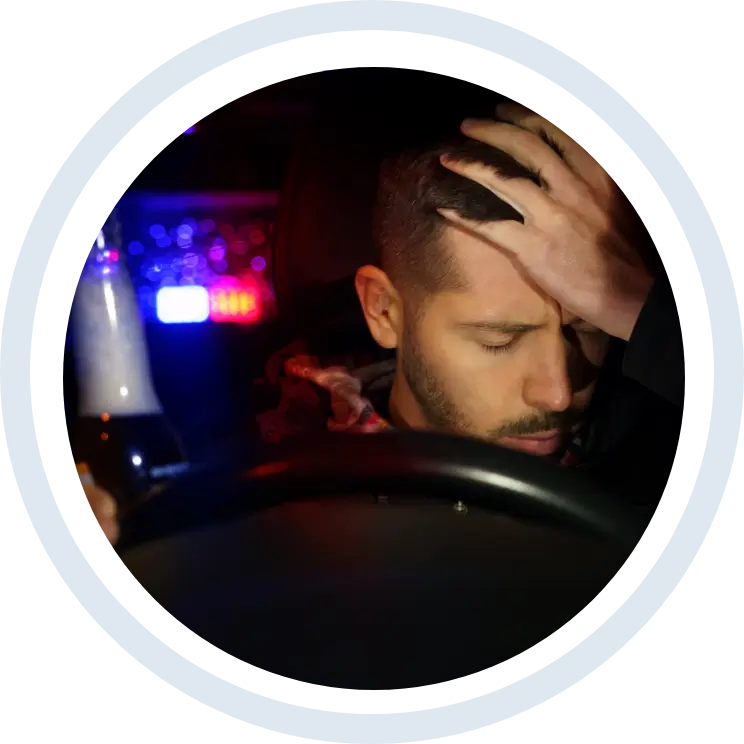 Our Criminal Defense Lawyers Use Complicated DWI Laws to Your Advantage
It wasn't that long ago that DWI stops involved little more than a traffic ticket and a hefty fine in the state of Minnesota. In recent years, however, injury and fatality accidents have spurred a crackdown on people who were suspected of driving under the influence. Minnesota's DWI laws became stricter.
Chemical tests like breathalyzers and blood tests are now more regulated. Lower BAC limits have been established. Harsher administrative sanctions and criminal penalties are imposed. Enhanced enforcement tools, like ignition interlock systems, have become the norm for DWI convictions.  
A DWI lawyer can use these changes to your advantage, often minimizing or eliminating criminal charges.
Facing criminal charges for driving under the influence in the twin cities?
Call a Minneapolis DWI lawyer at Keller Criminal Defense Attorneys to prepare your criminal defense.
Your freedom is on the line. Make sure your rights are protected.
Changes in DWI Laws Have Opened the Door to Various Defenses
Stricter DWI laws and developments in technology have created numerous vulnerabilities in drunk and drugged driving cases in Minnesota. When you hire our DWI lawyers for your criminal defense, we'll evaluate the events that happened from the moment the police made contact with you, throughout your interrogation, the investigation, and your arrest. Our criminal defense law firm will:
Look for loopholes in the laws

Identify law enforcement mistakes

Point out procedural inconsistencies

Track down other weaknesses in the State's case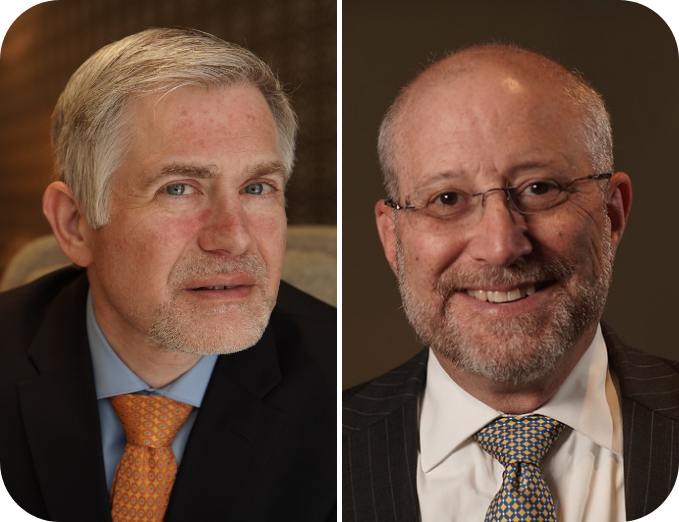 Why Hire a DWI Attorney at Keller Criminal Defense Attorneys?
The direct and indirect consequences of a DWI conviction can be detrimental to your future. If you are facing charges as a repeat offender, or you've been charged with an aggravated DWI, you could spend many years behind bars if you lose your case. With so much on the line, you need a criminal defense attorney with experience, skill, and a track record of success to defend you. You need Max Keller and Barry S. Edwards on your side.
Max Keller has more than 25 years of experience in criminal law. Mr. Keller was a prosecutor for the Attorney General's Office for approximately five years, handling hundreds of DWI cases. Max uses the experience and knowledge he gained during that time to his clients' advantage, anticipating the negotiating tactics and legal strategies of the prosecutor and preparing for them in advance. Additionally, Max is a member of the Minnesota Society for Criminal Justice, a distinction that is reserved for the top 50 criminal defense lawyers in the state. 
Barry S. Edwards is also a prestigious member of the Minnesota Society for Criminal Justice. Additionally, Mr. Edwards is a member of the National College of DUI Defense, and has been selected as Super Lawyer multiple times. A talented lawyer who is known to drive a hard bargain in DWI cases, Barry teaches litigation strategies to DWI lawyers all over the state. Mr. Edwards has more than two decades of experience in criminal law.
Our Criminal Lawyers Can Help You
Get a DWI Dismissed in Minneapolis, MN
There are various ways our criminal defense lawyers may be able to get your DWI dismissed in Minnesota. These include, but are not limited to, the following.
Illegal Stops

Illegal Search and Seizure

Unreliable Field Sobriety Tests

Inaccurate Chemical BAC tests
Our criminal defense law firm will also search for additional weaknesses in the State's case. 
Since the burden of proof is on the prosecution in DWI cases in Minnesota, the other side must convince the jury beyond a reasonable doubt that you are guilty of driving while intoxicated. If mistakes were made in your arrest or in testing and processing, we may be able to remove incriminating evidence from consideration. 
In St. Paul and Minneapolis, Minnesota, police officers must have reasonable suspicion that a criminal activity is occurring, or has already occurred, before making a police stop. If you were arrested for DWI after the police made an illegal stop, a DWI lawyer with our criminal defense law firm will help make sure evidence obtained during the stop is thrown out of court.
Inaccurate Chemical BAC Tests
The accuracy of breathalyzers and blood alcohol tests has been called into question multiple times by Minnesota appellate courts. In some cases, the United States Supreme Court has found them to be unconstitutional. In others, errors in the testing process, or measurement inaccuracies from the tests themselves, have added weaknesses to the State's case. A DWI lawyer with our law firm can dispute the validity of chemical test results.
Without adequate evidence to prove to the jury that you were in fact driving while impaired or intoxicated, the prosecution may no longer have a criminal case against you. 
Illegal Search and Seizure
The Fourth Amendment prohibits unreasonable searches and seizures. If an officer pulled you over and searched your vehicle or your person without reasonable cause or permission to do so, a DWI lawyer can review what happened to see if the search was unconstitutional. Any evidence that was obtained through an illegal search and seizure may be inadmissible.
Unreliable Field Sobriety Tests
Field sobriety tests are often used in DWI cases to determine whether there is probable cause for an arrest. However, drivers are not required to take such tests, and they are not accurate enough to gauge a driver's level of impairment. A DWI lawyer may be able to use their lack of scientific foundation as part of your DUI defense.
Is Your DWI Case Headed for Trial?
Few Minnesota DWI cases go to trial. In fact, in some locations surrounding the Twin Cities, criminal defense lawyers resolve approximately 95% of DUI and DWI cases out of court through plea bargains. Unfortunately, many criminal defense lawyers in Minnesota will avoid bringing DWI cases in front of a jury, even if it means sacrificing your rights. As a result, you could face
Jail or prison time

Stiff fines

The loss of your driving privileges

Damage to your reputation and career
That isn't how our criminal defense law firm works.
Founding attorney Max Keller has an extensive track record of winning DWI jury trials. He is known as a DWI lawyer who will not back down when his clients' driver's licenses, reputations, and freedom are on the line. In fact, Mr. Keller was the first known criminal defense attorney to win a felony DWI appeal before the Minnesota Supreme Court. 
Whether this is a first offense or a repeat offense, a Minnesota DWI lawyer at Keller Criminal Defense Attorneys will help you understand your legal options and determine the best defense to minimize or eliminate DWI penalties. Our DWI lawyers may be able to help you avoid:
Driver's License Revocation

Hefty Fines

Incarceration

Damage to Your Professional Reputation
"Max is a very professional and thorough lawyer. Any questions I had were answered right away and with great clarity. Max covered all of the steps throughout the process of my DUI, as well as going above and beyond to take care of some other issues that popped up on the way. I couldn't have asked for anything more from Max, and I would highly recommend Keller Criminal Defense Attorneys to anyone in need of a highly skilled and communicative lawyer."
What Are the Degrees of DWI in Minnesota?
Minnesota DWI offenses are classified in the following categories.
First Degree DWI | Felony
Fourth DWI within the past 10 tears

Previous felony DWI conviction

Prior felony conviction for certain types of criminal motor vehicle operation

Felony DWI conviction enhances future DWIs
Mandatory conditions apply prior to conviction unless unconditional bail is posted
Mandatory penalties and long term monitoring apply

Driver's license cancellation for multiple years

Motor vehicle license plates impounded

Vehicle is subject to forfeiture

 
Second Degree DWI | Gross Misdemeanor
Two or more aggravating factors

Test refusal with one or more aggravating factors

Mandatory penalties and long term monitoring may apply.

 
Driver's license revocation or cancellation

Motor vehicle license plates revoked

Vehicle is subject to forfeiture
Third Degree DWI | Gross Misdemeanor
One aggravating factor

Charged with test refusal
Mandatory penalties and long term monitoring may apply.

Your Driver's license may be revoked unless this is your first offense with a test refusal.
Fourth Degree DWI | Misdemeanor
No aggravating factors
No prior convictions within the past 10 years.
What Are Aggravating Factors in a DWI?
In Minnesota, DWI charges can be enhanced if aggravating factors are present. If you are arrested for driving while intoxicated and one or more of these factors exist, you will be facing higher level charges and harsher penalties, even if this is your first offense.
Although refusing to submit to a chemical BAC test is not technically considered an aggravating factor under Minnesota law, you will face heightened penalties if you refused to take a required test, and you are convicted of DWI.
Factors That May Enhance Your DWI Penalties
The existence of the following factors may enhance your DWI penalties if you are convicted.
Prior Convictions: One or more prior DWI conviction(s), or qualifying impaired driving incident, within the past 10 years
Level of Intoxication: A BAC of 0.16% or greater
Minor Children: A child under 16 years of age in the vehicle (if you are at least 36 months older)
What Your Criminal Defense Lawyer Wants You to Know If You Get Pulled Over for Suspected DWI in Minnesota
Most DUI arrests in Minnesota begin with a driver getting pulled over by the police because he or she was allegedly observed speeding, swerving, running a red light or stop sign, or committing another unrelated offense.
From the moment you see those flashing lights in your rearview mirror, your actions will start to play a significant role in the outcome of your case. Fortunately, the actions of the law enforcement officers will be under scrutiny as well. While our attorneys cannot control the way the police handles your DUI case, or prevent you from getting arrested, we can offer you a bit of advice so that you know what to do if you get pulled over.
Even if you think you may have had too much to drink, calmly pull your vehicle over as soon as it is safe to do so. Pull out your driver's license, vehicle registration, and insurance information before the officer approaches your car. The officer will be watching for signs of impairment. You should limit his or her ability to observe you for signs that you've been drinking or using drugs.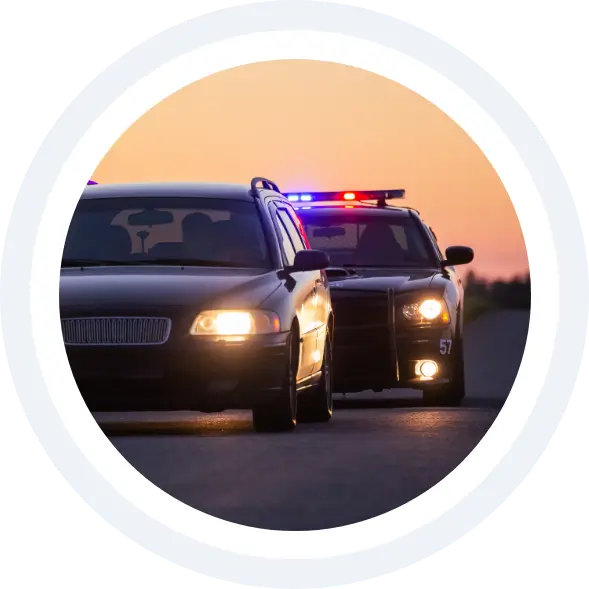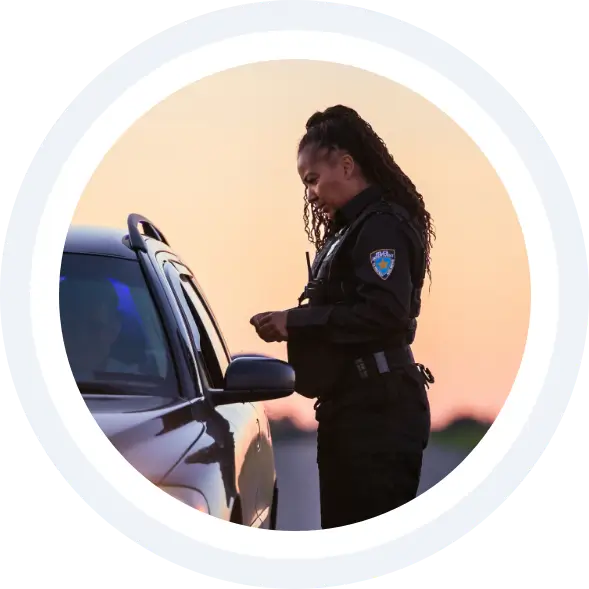 Politely refuse to answer any questions about your consumption of alcohol or drugs. Remember, you are on camera and your interaction with law enforcement is most likely getting recorded. Even though you have not been arrested yet, admitting the consumption of drugs or alcohol can be used against you. Additionally, any rude remarks on your end are only going to make your situation worse.
If the officer requests that you exit your vehicle, cooperate. He or she may ask to pat you down. Allow it. If you are armed, make sure you use a calm voice to inform the police that you have a permit to carry a concealed weapon in Minnesota, and tell him or her where your weapon is located. Give the officer the necessary information to identify you, but don't answer any additional questions, especially if they are consumption-related. Doing so may be interpreted as an admission of guilt.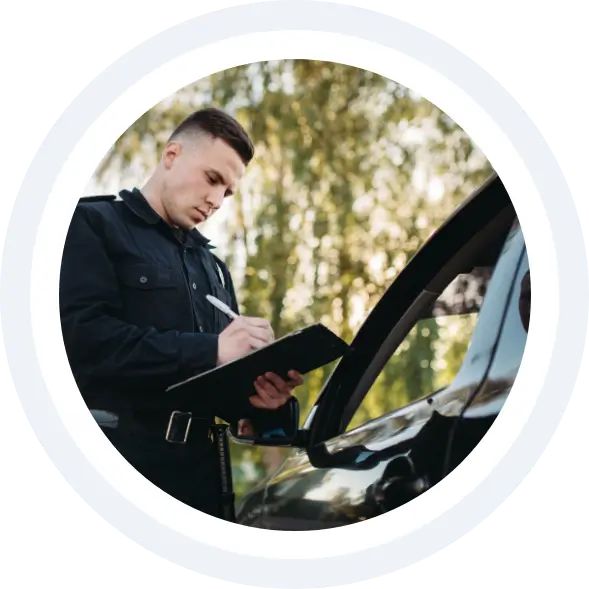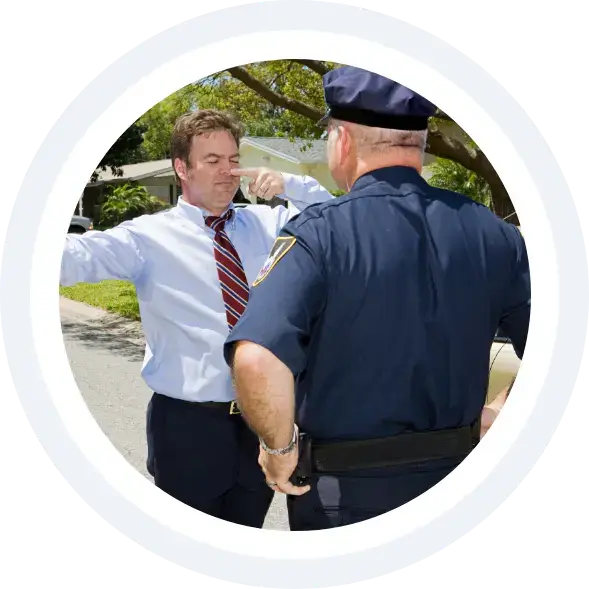 Decline to Perform Field Sobriety Tests
You are NOT required to perform field sobriety tests in Minnesota. Law enforcement may threaten you with arrest if you refuse to comply. However, you are not legally required to consent to any tests at the roadside. These include the one-leg stand, walk and turn around, and horizontal gaze nystagmus. Minnesota Implied Consent Law applies only to approved breath, urine, and blood tests that allegedly determine intoxication.
Refuse to Take a Roadside Preliminary Breath Test (PBT)
Don't be coerced into taking a roadside PBT. Minnesota law does not require you to consent to this test. Preliminary Breath Test results are not admissible in court. The results can, however, be used to demonstrate probable cause. If you are in doubt as to whether the PBT is covered by the Minnesota Implied Consent Law, make sure to ask the officer. If the Law doesn't apply to the PBT, refuse to take it.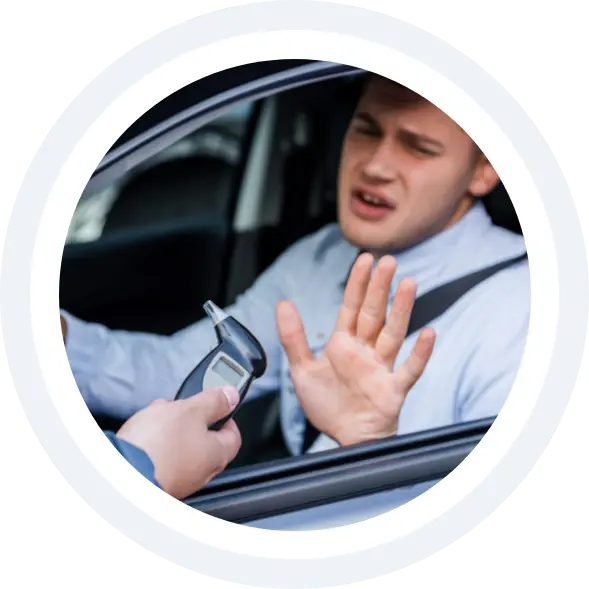 What to Do If You Are Arrested for DWI in Minnesota
If you followed our attorneys' advice when you got pulled over, you're already off to a great start in your DUI case. Unfortunately, you may have still been arrested. If that is the case, there are more steps you can take to protect your rights.
Stay alert to what's happening around you. Did law enforcement read you your Miranda rights? Did they read you the Implied Consent Advisory? Is the officer using unnecessary force? As soon as you get a chance, write down everything you can remember about your arrest and the events that followed. Doing so may help your DWI lawyer identify errors or weaknesses in the case.
Exercise Your Right to Remain Silent
Do not make small talk with law enforcement officers, other inmates, or anyone else after your arrest. Do not answer any questions other than those that are necessary to identify you and book you in. Under the Fifth Amendment, you have the right to remain silent. You cannot be compelled to refuse to answer questions or provide information that can be used to incriminate you. When officers begin asking questions, request to speak to a DWI attorney.
Cooperate with the Booking Process
Shortly after you arrive at the station, booking officers will need to photograph you, and you will need to be fingerprinted. Cooperate. Rude responses, refusing to cooperate, or otherwise acting out will only add to your problems. You could even be charged with obstruction in addition to facing DWI charges.
Request to Speak to an Attorney
Officers will read you the Implied Consent Advisory at the police station. The document informs you that you are legally obligated to consent to a blood alcohol test, and that refusing the test is a crime. It explicitly states, however, that you have the right to seek legal advice about whether to consent to the test. If you haven't already, you should request to speak to an attorney.
The DWI attorneys at Keller Criminal Defense Attorneys are available 24 hours a day, seven days per week.
What You Need to Know if You Were Arrested for DWI in Minnesota
Learning more about drunk driving charges can help ensure you know what to expect if you get arrested for DWI.
In Minnesota, DUI and DWI are virtually the same thing. Commonly referred to as driving under the influence, or driving while impaired, DUI and DWI arrests happen when a person is suspected to have been driving, operating, or in control of a motor vehicle while:
Under the influence of drugs, certain medications, or alcohol
Having a BAC (blood alcohol content) level of 0.08% or greater
Under the influence of any substance that substantially impairs the ability to drive
Having a Schedule I or Schedule II controlled substance in the body, with the exception of marijuana
Are You a Commercial Driver Facing DWI Charges?
BAC limits are lower for commercial drivers in Minnesota. Federal Motor Carrier Safety Regulations and Minnesota statutes prohibit commercial drivers with a CDL from operating, driving, or having physical control of a motor vehicle with a BAC of 0.04% or greater.
Since commercial drivers are held to a higher standard than regular drivers, penalties for DWI are more severe. BAC limits apply to people who have a CDL regardless of whether they are driving a commercial vehicle at the time of the offense.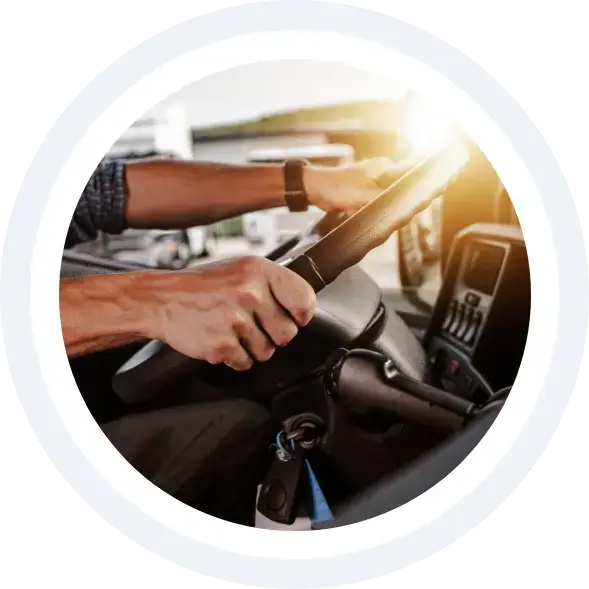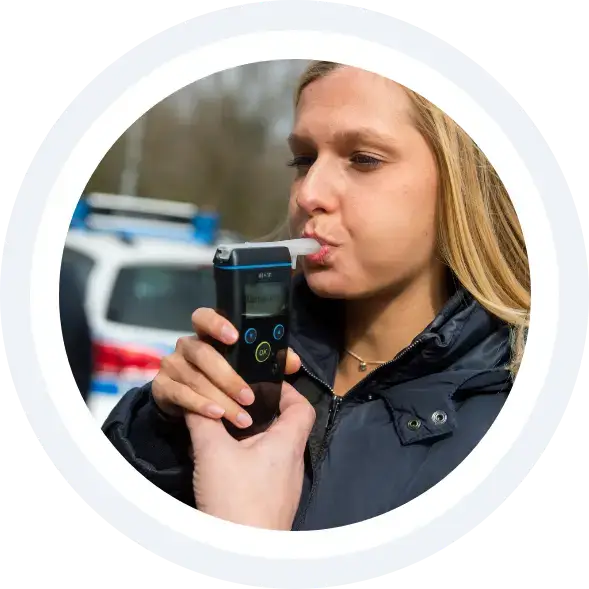 What Happens If You Get a DWI, and You're Under 21?
Under Minnesota's "Not-a-Drop" law, there is zero tolerance for underage drinking and driving. If you are under the age of 21, you can face DUI charges if you operate a motor vehicle with any amount of alcohol in your system. If you get pulled over by police, and you have even a trace of alcohol in your system, you are subject to Minnesota's "illegal per se" and "administrative per se" laws.
You will automatically be arrested
You face immediate DMV sanctions, like the loss of your driver's license
If you have prior DUI convictions, or you were operating a motor vehicle that was involved in an accident, you may go to jail.
How Serious Are Your DWI Charges?
In most DUI cases in Minnesota, first-offenders are charged with a misdemeanor DWI. The severity level of your charges, however, depends on the number of prior convictions you've had, and whether aggravating factors existed at the time of your arrest.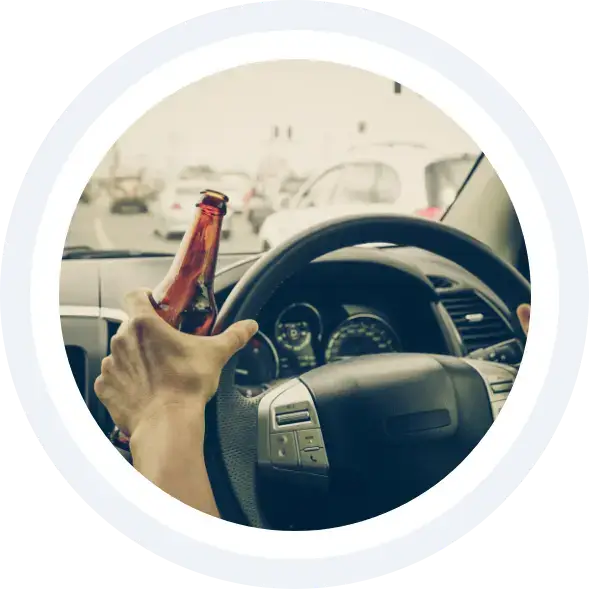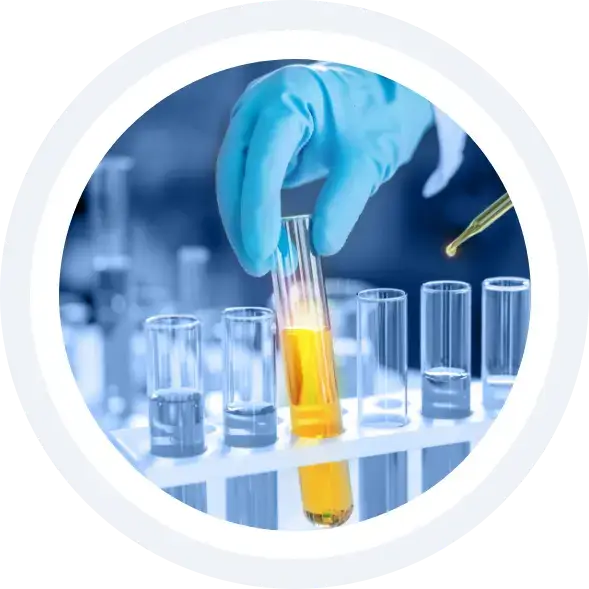 What Is Minnesota's Implied Consent Law?
Under Minnesota's Implied Consent law, any person who operates, drives, or is in control of a motor vehicle in the state automatically consents to a qualifying chemical test to determine the presence of alcohol, drugs, or any intoxicating substance in the driver/operator's body. This implied consent applies to breathalyzer, urine, and blood tests.
Although it is illegal to refuse to submit to a qualifying chemical test, implied consent laws do not apply to preliminary screening tests. PBT results are inadmissible in court. The purpose of a PBT is to help an officer determine whether there is cause to make an arrest for DWI. Therefore, it is not illegal for drivers to refuse to take a PBT. Refusing such a test, however, can be used to establish probable cause.
What Happens if a Minnesota Driver Refuses to Take a BAC Test?
If a driver refuses to take a breath test to determine his or her BAC level, he or she will be offered a urine test and/or blood test. Officers may not require a driver to take a blood or urine test without a warrant, except in certain situations where criminal vehicular operation (vehicular homicide, bodily injury) is involved.
Refusing to take an alcohol concentration test comes with various administrative sanctions and criminal penalties. Your driver's license may be revoked, and your DWI charges may be enhanced. Still, it may be in your best interest to refuse to take a test.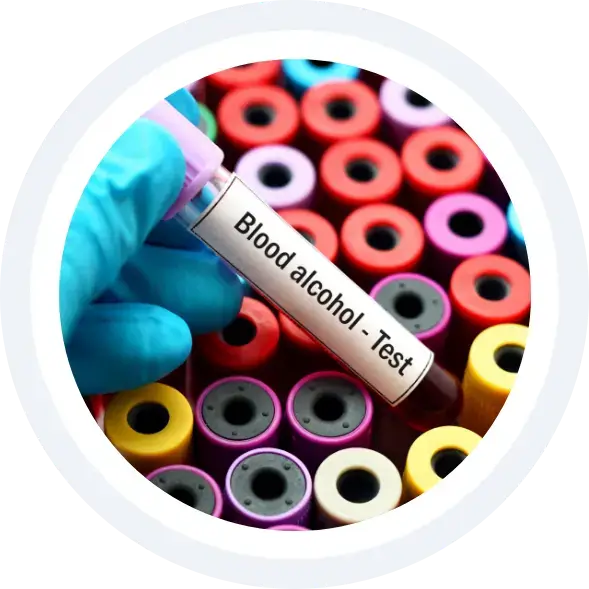 Arrested for DWI in Minneapolis, St. Paul, or a surrounding area? Contact a Minnesota DWI lawyer at Keller Criminal Defense Attorneys for 24/7 legal help. Call (952) 913-1421.