Minneapolis DWI First & Second Offense Lawyer
St. Paul DUI Misdemeanor Lawyer
A DWI or DUI conviction is costly and could haunt you for many years to come. Your vehicle insurance rates may triple. Minnesota charges more than $700 for driver's license reinstatement. Your driver's license revocation could stay on your driving record permanently, even if you are found not guilty of the charges. This can be used against you by police, prosecutors and even insurance companies.
If you are facing your first or second DWI offense, these consequences probably seem very confusing, frightening and uncertain. Keller Law Offices provides the legal help you need and deserve at this time. We can build the strongest defense possible on your behalf, calm your worries and minimize the penalties.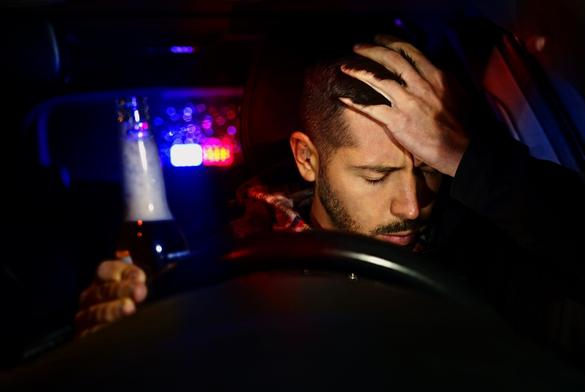 We provide free initial consultations to all clients. To schedule an appointment, contact us Today.
Misdemeanor and Gross Misdemeanor Defense
Even if this is your first offense, you can be charged with a gross misdemeanor if your alcohol content (BAC) is .20 or above, or if you refuse testing. As a St. Paul DUI misdemeanor attorney, Max A. Keller can successfully argue your case down to a misdemeanor.
Max A. Keller has successfully fought to prove innocence, procedural error, lack of evidence and other factors resulting in reduced or dismissed charges for many Minnesotans.
He is a former prosecutor and since 1997 has been a criminal defense attorney protecting clients' rights and helping them avoid first DWI penalties such as:
Up to one year in jail
Up to $3,000 in fines
Fees for county surcharges and law library fees
Up to one year of driver's license revocation
Up to six years of probation
Alcohol education class
Sentenced to service work or community service
Our law firm has full command of the various DWI defenses available. Additionally, we can get your driver's license reinstated while your case is pending in Ramsey County, or Hennepin County, or certain other counties depending on the circumstances, helping you avoid job loss and license revocation.
St. Paul DUI Repeat Offender Lawyer
As the number of DWI offenses goes up, so do the penalties. Multiple drunk driving arrests can land you in jail, place your job in jeopardy and result in the loss of many freedoms. If you have been charged with or arrested for a second, third or fourth DWI/DUI offense, talk to Keller Law Offices. We have been protecting the rights of Minnesotans who are facing the serious consequences of drunk driving since 1997.
Penalties for DWI Second and Subsequent Offenses
If you have been charged with your second, third or fourth DUI or DWI, you face penalties such as:
For a second offense occurring within 10 years of a previous violation, there is a 30-day mandatory minimum jail term, a maximum fine of $3,000 and a mandatory minimum one-year revocation of your license (two years if you test .16 or more). Any second offense DWI is a gross misdemeanor that can result in vehicle forfeiture.
For a third offense occurring within 10 years of a previous violation, there is a 90-day mandatory minimum jail term, a maximum fine of $3,000, and mandatory minimum two-year revocation of your license and vehicle forfeiture.
A fourth conviction within 10 years of three other convictions is a felony DWI and can bring fines of $14,000, mandatory jail term of 180 days, a possible seven years in prison and vehicle forfeiture.
Call for Your Free Initial Consultation
Schedule your free initial consultation with an attorney who has full knowledge of Minnesota DWI laws. Call Keller Law Offices at (952) 913-1421. You can also contact us online.