Bloomington Criminal Defense Lawyer
If you are facing criminal charges in Minnesota, you need to hire a criminal defense lawyer in Bloomington, MN right away. Convictions can have long term, life-changing, consequences that may impact your reputation, your finances, and your freedom. Without experienced legal representation, significant fines, the loss of your job, and substantial jail time may be in your future.
Founding partner and former prosecutor, criminal defense attorney Max A. Keller, and Certified Criminal Law Specialist Barry S. Edwards have a long track record of success defending clients facing criminal charges in Bloomington, Minnesota and the surrounding areas. We handle cases involving drug charges, charges for DWI, criminal sexual conduct and other sex crimes, domestic violence, white collar crime, and other criminal offenses. We have practiced criminal law for over 25 years, and we've successfully defended cases in both state and federal courts. Together, our attorneys make up one of the premier criminal defense firms serving Bloomington, MN.
Whether you are facing a misdemeanor, gross misdemeanor, or felony charge, the time to get an attorney is now. Contact a Bloomington, Minnesota criminal defense lawyer at Keller Criminal Defense Attorneys today. (952) 913-1421.
8400 Normandale Lake Blvd.
Suite 920
Bloomington, MN 55437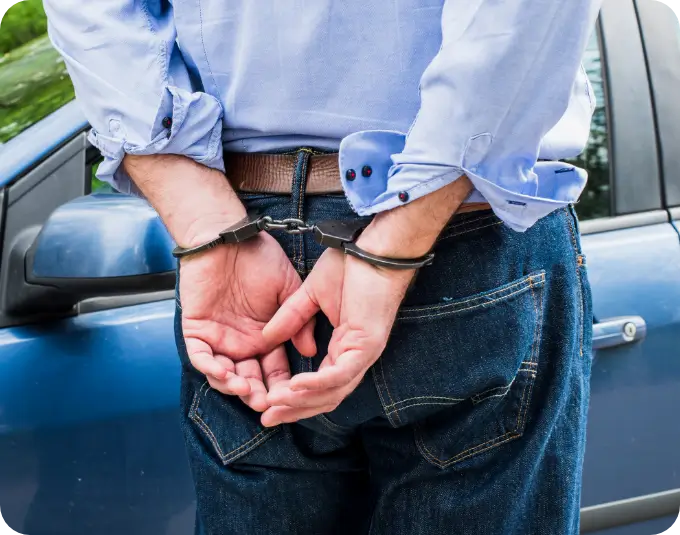 We provide free initial consultations to all clients. To schedule an appointment, contact us Today.
Criminal Defense Attorneys Focused on Your Freedom
The criminal defense attorneys at Keller Criminal Defense Attorneys are determined to ensure that your rights are upheld and help you avoid a criminal conviction or get your criminal charges reduced. When you hire our firm to handle your case, your defense becomes our priority. Unlike some criminal defense law firms who hand cases off to paralegals, our attorneys are directly involved in the cases we accept. You'll have continuous communication with Max or Barry, and you'll work directly with your attorney throughout your case.
Approaching ease case with honesty and clear communication, our affordable criminal defense law firm is available 24 hours a day. 
Schedule your FREE, no-obligation case evaluation today. Contact us online or call (952) 913-1421. 
How Much Does a Criminal Defense Attorney Cost in Bloomington, MN?
The cost to hire a criminal defense attorney in the Bloomington area will depend on the criminal offense you're accused of committing and the law office you hire. Even criminal matters involving misdemeanors can require thorough preparation to defend, but felony cases and those involving jury trials usually require a substantial amount of time and resources from our criminal lawyers. This may include making court appearances, gathering evidence, and obtaining witness statements to prove that you are innocent.  
During your free consultation, our Bloomington criminal defense law firm will go over your case to determine what defense strategies may be required to prove your innocence and the steps that need to be taken. Then, we will provide you with an accurate, upfront estimate of what hiring our criminal defense lawyers will cost you. Criminal defense attorney fees vary significantly in Bloomington, MN. Some attorneys will charge less, but losing your case because you didn't hire the best will cost you more.
Contact a Bloomington criminal defense lawyer at Keller Criminal Defense Attorneys for help resolving your case.
When Should You Hire a Minnesota Criminal Lawyer?
If you've been arrested, or fear you may soon be arrested, the time to hire a Minnesota criminal attorney is now. The police are allowed to lie to you during questioning to solve a case, so even if you are just under investigation, you need to hire a lawyer. A Minnesota criminal lawyer can make sure that you are only answering questions in a way that does not implicate any responsibility for a crime, and make sure that your rights are not violated. This is not the only time that you should consider a criminal defense attorney, although it might be the most common.
Some other circumstances under which you need diligent criminal defense representation include:
When the police have seized your property.
The police may confiscate your property during a traffic stop or while investigating a crime at your home or business, sometimes without a good reason. It can be difficult to get your property back once it has been seized in connection with an alleged crime. If your property has been seized by the police, you have a short time frame in which to attempt to get it back from the agency that took it. If the agency does not respond, you will have to go through the court system to get your property back. A lawyer can help to recover your property, especially if it has been seized without hard evidence of a crime. 
If your child is having legal trouble.
There are many differences between the adult and juvenile justice system. For your child's future, it's important to that you follow all the rules. Juvenile criminal charges can have lifelong consequences if not defended correctly. An experienced Bloomington juvenile crimes lawyer can help navigate the legal system on your child's behalf.  If your child is over 14, he or she may be charged with a crime as an adult. In Bloomington, Minnesota, it is up to the judge to decide if the minor will be tried as an adult.
You have been falsely accused of a crime.
In Minnesota, a criminal conviction may only be made if there is enough evidence to prove that a crime occurred, and that the defendant committed the crime beyond a shadow of a doubt. It can be difficult to gather evidence to prove that you are innocent once you have been arrested, however, especially if you are still behind bars. You're going to need a criminal defense lawyer to gather evidence and introduce doubt to the judge or jury. 
The sooner you hire our criminal defense law firm to handle your case, the sooner we can begin building the foundation for your defense.
Accused of a Misdemeanor or Felony? You Need a Criminal Defense Attorney on Your Side.
Types of Cases Our Bloomington Criminal Defense Lawyers Handle
If you have been arrested in the Bloomington area, a Minnesota criminal defense lawyer at Keller Criminal Defense Attorneys can help. We have a track record of success in getting charges reduced or eliminated in a variety of criminal cases including misdemeanors, gross misdemeanors, felonies, and federal criminal cases.
Some of the most common types of charges we defend include:
Felony offenses can bring prison time and hefty fines, as well as collateral consequences that significantly impact your life. In Bloomington, Minnesota, a felony crime is any crime that has a sentence of more than one year of prison time. Drug charges, sex crimes, many types of white collar crime, and some domestic violence charges are often charged as felonies. If you're facing felony charges, a felony lawyer can review your case and determine which defense strategy will help you the most in the long term. This may include a plea bargain that gets you a shorter sentence, or finding a way to get your charges dropped and your case dismissed.
If you have been convicted of a crime in Bloomington, Minnesota, you typically have 60 days to file an appeal. Your attorney will make sure all sentencing guidelines have been followed, and that the evidence provided was sufficient to prove that you were guilty of the crime you were charged with. If any part of your case was not handled correctly, your attorney may be able to appeal your case in federal courts. 
Driving while intoxicated carries serious consequences, even if it is your first DWI charge. If you have multiple DWIs on your record, each consecutive conviction is treated with heavier repercussions. A DWI attorney will ensure that your rights are protected. Officers must have had a probable cause to pull you over, as well as respect your right to have an attorney present prior to having a breath test. If your DWI was not handled correctly, then a DWI lawyer can help to have evidence dropped, or may be able to get your case dismissed.
Sex crimes can impact all aspects of your life. If you are convicted of a sex crime, you face long-term incarceration, hefty fines, and adverse impacts on your day-to-day life post-release. Sex offenders have to register for at least ten years in Minnesota. In some cases, they must register for the rest of their lives. A sex crime conviction can also affect your housing options, employment, and relationships with family and friends. An experienced sex crime lawyer may be able to identify inconsistencies in the victim's (and witnesses) testimony, bring in evidence that demonstrates consent, or otherwise prove your innocence.

Call Keller Criminal Defense Attorneys at (952) 913-1421 to schedule your FREE consultation with a Bloomington, MN criminal defense attorney today. 
FAQs About Criminal Defense Cases in Bloomington, MN
What should I do if I have been arrested in the Bloomington Area?
If you were arrested in Bloomington, MN, remain calm and polite with the police, but do not answer any questions without an attorney present. Contact a criminal defense attorney as soon as you are able to do so. Your attorney should be present during the interrogation and bail hearing. This way, he or she can make sure that none of your rights are violated. 
FAQs About Criminal Defense Cases in Bloomington, MN
In Bloomington, MN, felonies and misdemeanors will stay on your record permanently unless you apply for and receive an expungement. It is best to speak to criminal lawyers to see if and when you might be eligible to get your record expunged. 
Can I refuse to take a breath test if I get pulled over?
It is not illegal to refuse to take a field sobriety test or preliminary breath test in Bloomington, Minnesota. In fact, our criminal lawyers recommend that you refuse, even though you will likely be arrested. It is illegal to refuse to take a breath, urine, or blood test once you have been taken to the station and read the ICA (Implied Consent Advisory). You have the right to speak to an attorney prior to submitting to the test, however.
How long can I be detained in Bloomington, MN?
If you are arrested without a warrant, you may be held for up to 48 hours before seeing a Judge or getting charged. Minnesota goes by the 36-hour rule and the 48-hour rule when detaining people who have been arrested without an active warrant. Exceptions exist that can extend this timeframe. If you or a loved one has been detained, a Bloomington, Minnesota criminal lawyer can advise if exceptions may apply to your case.
Max is first and foremost compassionate and real.
He spoke hard truths when needed and listened openly as we moved through all of the emotions involved with our case.
If you're looking for a lawyer who is ethically grounded and a courtroom badass, connect with Max and his team.
Located on the north bank of the Mississippi River in Hennepin, County, Bloomington, MN is approximately 10 miles south of downtown Minneapolis. Bloomington has a population of just under 90,000, making it the fourth-largest city in Minnesota. The city was named after Bloomington, Illinois.
Some top attractions to visit in the Bloomington area include:
Mall of America

Hyland Lake Park Reserve

Minnesota Valley National Wildlife Refuge

Bush Lake

Bloomington Historical Museum

Nickelodeon Universe
Bloomington, MN also hosts more than 400 events throughout the year, including celebrity appearances and national competitions.
Crime Rates in Bloomington, MN
Crime rates are usually measured on a scale from 1 to 100, with a percentage showing how safe the city is compared to other US cities. Neighborhood Scout gives Bloomington, MN, a crime index of 6. This rating means that Bloomington is safer than 6% of other U.S. cities. The combined violent and property crime rate per 1,000 residents in Bloomington is 38. Annually, there are over 3,400 violent and property-related crimes.
Even if you are not directly involved in crime, a city with a higher crime rate can increase your risk of getting accused of committing one. If you or someone that you know are accused of or charged with a crime, you should contact a criminal lawyer. A Bloomington, MN criminal defense attorney can make sure that your rights are not violated in your criminal case.
Resources for People Charged With a Crime in Bloomington, MN
After getting arrested, charged, or convicted of a crime, life can become difficult to navigate. There are many resources in the Bloomington area that can help you get back on the right track.
180 Degrees is a halfway house program for men that helps support sobriety, as well as finding new housing and employment. This program offers short-term housing and other services to aid residents in these goals.
Minneapolis Headquarters/Clifton Place
236 Clifton Avenue South
Minneapolis, MN 55403
651-968-8908
Progress Valley, Inc. is a nonprofit organization in Minnesota that provides addiction treatment services for adult men and women.
PV1– Men's Program
Drug & Alcohol Treatment
3033 Garfield Avenue S
Minneapolis, MN 55408
612-345-4227
PV2 – Women's Program
Drug & Alcohol Treatment
1100 East 80th Street
Bloomington, MN 55420
612-869-3223
Bloomington, MN Criminal Law
If you have questions about the Minnesota criminal justice system, you can check out the Minnesota criminal code statute, or contact a criminal defense lawyer with Keller Criminal Defense Attorneys. Serving Bloomington, St. Paul, Minneapolis, and the surrounding areas, our law firm can resolve your criminal defense issues.