Federal Criminal Defense Lawyers
As a former prosecutor with more than 25 years of experience under his belt, federal criminal defense lawyer Max Keller has the knowledge and skill necessary to help you avoid a conviction. Max has defended countless cases in Federal Court, and knows how to navigate the legal system.
 If you are under investigation by a federal agency, or you have recently been indicted, contact our Minneapolis federal criminal defense attorneys right away. 
We're available 24/7, and our law firm offers FREE initial consultations. Call (952) 913-1421.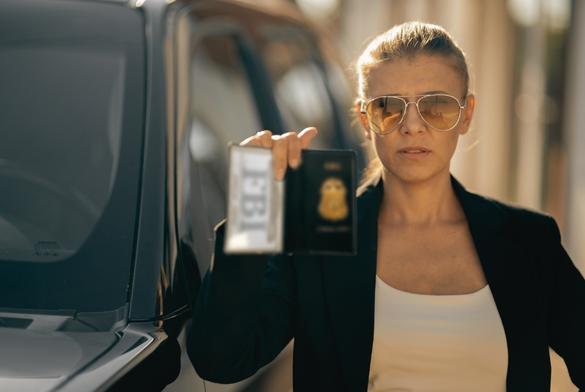 We provide free initial consultations to all clients. To schedule an appointment, contact us Today.
Federal crimes are offenses that violate United States federal law, or those that are carried out across multiple states, such as wire fraud and drug trafficking. These types of offenses are prosecuted by federal prosecutors who work for federal agencies like the Federal Bureau of Investigation (FBI).
In many cases, federal offenses carry more substantial criminal penalties than those levied in state courts. With your future at stake, hiring federal criminal defense attorneys with a substantial amount of experience in defending federal charges is vital.
Contact a Minnesota federal criminal defense lawyer at Keller Criminal Defense Attorneys for help.
Types of Federal Criminal Cases
Many federal cases are also white collar crimes that involve business professionals or other individuals who allegedly used deception for financial gain. In most cases, white collar crimes are handled in federal court rather than state courts. However, not all federal criminal cases are white collar crimes.
Our firm handles all types of federal criminal cases, such as:
Child pornography
Drug trafficking and other drug crimes
Tax fraud and tax evasion
Mortgage fraud
Internet fraud
Wire fraud
Identity theft
Bank robbery
Securities and healthcare fraud
Counterfeiting, forgery and currency violations
Bribery, extortion and blackmail
Credit card fraud
Consequences of a Federal Crime Conviction
Individuals who are arrested or are under investigation for federal offenses face harsh sentences if convicted. Under federal sentencing guidelines, you may be sentenced to many years in federal prison. Significant fines and restitution may also be ordered if you are convicted of a federal crime.
In addition to criminal penalties, a conviction for a federal crime will result in a criminal record that may affect various aspects of your life. Your federal criminal conviction can impact your ability to obtain employment or work in certain occupations. Your gun rights may be taken away. You may be unable to rent or buy a home in certain communities because of your federal crime conviction as well.
Why Hire an Experienced Federal Criminal Lawyer?
Not all lawyers that handle criminal cases are equally equipped to defend you against your federal charges. While many criminal defense lawyers may be capable of handling state crime cases, not all defense attorneys have experience handling complicated criminal cases in federal court. When facing federal charges, it is important to have a federal criminal attorney on your side who understands federal statutes and the inner workings of federal court proceedings.
At Keller Criminal Defense Attorneys, our federal criminal defense lawyers can help you stay out of federal prison. We have over 20 years of experience defending clients in a wide range of federal criminal cases. We understand federal statutes, how federal sentencing guidelines work, and the tactics federal prosecutors use when people are facing charges for federal crimes.
Our federal criminal lawyers have successfully defended countless clients at the federal level. Over the years, federal criminal defense attorney Max Keller has earned a reputation for helping clients in Minneapolis and St. Paul avoid convictions for federal crimes.
When Should You Hire a Federal Criminal Defense Lawyer?
If you are facing federal charges, or you are under investigation for a federal crime, you need to hire a federal criminal attorney right away. The longer you wait to get a federal crimes lawyer involved in your case, the lower your chances are of getting your charges reduced or avoiding a federal criminal conviction.
Contact a Minnesota Federal Criminal Defense Lawyer at Keller Criminal Defense Attorneys
If you are facing federal criminal charges and have questions about your rights or options, contact us online or call the federal criminal defense lawyers at Keller Criminal Defense Attorneys today at (952) 913-1421. We are available 24/7 for current and prospective clients.
Our federal criminal defense lawyers accept credit cards, offer free initial consultations, and have convenient west and east metro locations.