Minnesota Insurance Fraud Lawyers
Make no mistake about it: insurance fraud carries serious consequences in Minnesota. A felony conviction can cost you thousands of dollars in fines, and you could be sentenced to up to 20 years in prison. The insurance fraud lawyers at Keller Criminal Defense Attorneys have more than 25 years of experience helping Minneapolis and St. Paul defendants avoid convictions like these. Let our criminal defense law firm help you stay out of jail.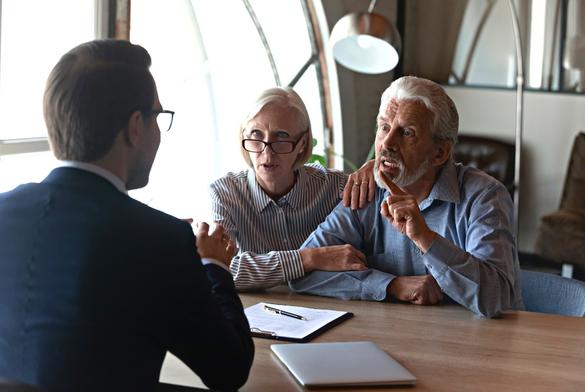 We provide free initial consultations to all clients. To schedule an appointment, contact us Today.
What Is Insurance Fraud in Minnesota?
Insurance fraud is loosely defined as an act that occurs when someone gives false information to an insurance company to obtain certain benefits. This white collar crime has many faces, and can involve any type of insurance policy. In Minnesota, healthcare fraud, as well as fraud against homeowner's, auto, or life insurance policies are common.
A Wide Range of Behaviors Are Considered Insurance Fraud
Defrauding an insurance company extends beyond the people who hold the policy. People applying for insurance, third-party groups, and even the people involved in conducting the insurance transactions may be accused of fraud. In Minnesota, insurance fraud lawyers often defend clients who are accused of the following:
Staging an event that results in a claim
Hiding or lying about pertinent information on a claim or insurance application
Failing to report the recovery of property following a theft claim against a policy
Committing a crime, such as arson, to profit from an insurance claim
Upcoding, double-billing, or submitting fake invoices
Contact a Minnesota insurance fraud lawyer at Keller Criminal Defense Attorneys for help.
What Are the Charges and Penalties for Insurance Fraud in Minnesota?
There are several ways that the state determines the charges and penalties for insurance fraud in Minnesota. Largely, the sentence following an insurance fraud conviction hinges upon the value of the benefit, property, or services that were obtained.
Minnesota considers insurance fraud a theft. Therefore, the sentencing guidelines follow those requirements.
 An insurance fraud charge is generally a misdemeanor if the value of the money at stake is $500 or less. If convicted, the person could owe up to $1,000 in fines and be sentenced to up to 90 days in jail. When the value is more than $500, the charge is a felony.
As the value of losses in insurance fraud cases increases, so do the penalties.
 If the amount is valued at more than $35,000, you could face up to 20 years in prison and a fine of as much as $100,000. Additionally, the court may order you to pay restitution to the insurance company, or forfeit property.
What Are Common Defenses for Insurance Fraud?
The felony attorneys at Keller Criminal Defense Attorneys may employ several strategies to get your insurance fraud charges reduced or dismissed. Some of the most common defenses in these types of cases include:
Lack of intent: Prosecutors must prove that you intended to commit insurance fraud for your charges to stick. If you made an honest mistake on your insurance application, for instance, our insurance fraud lawyers may be able to get your case dismissed based on lack of intent.
Expiration of the Statute of Limitations: In Minnesota, there is a statute of limitations that mandates that prosecution cannot bring insurance fraud charges after seven years. If your insurance fraud charges were brought after the statute of limitations expired, your case may be thrown out of court.
Rights violations: If you were not informed of your right to remain silent when you were taken into custody, and before you were questioned, your statements may not be able to be used as evidence against you.
Don't Wait to Hire Insurance Fraud Lawyers
Getting insurance fraud lawyers involved in your case early on can help ensure that your rights are protected throughout the investigation and during your arrest. It also ensures that your criminal defense attorneys have adequate time to perform an investigation, review the evidence in the case, and prepare your defense.
Contact the Insurance Fraud Lawyers at Keller Criminal Defense Attorneys
At Keller Criminal Defense Attorneys, our Minnesota insurance fraud lawyers use aggressive defense tactics to ensure the best possible outcome for people facing charges involving insurance fraud. We are available to clients 24 hours a day, seven days a week. If you would like to schedule a free consultation with our attorneys, please contact our office.