Internet Sex Crime Lawyers in Minneapolis
The Internet cuts both ways. It's an amazing source of information and a remarkable platform for electronic communication. But it can also come back to bite you big time − if, for example, you find yourself facing charges for a sex crime just because you did something like forward a racy picture on Facebook or some other social media site.
Aggressive Defense Against Criminal Charges
At the law firm of Max A. Keller, Attorney at Law, you can count on getting strong defense representation from an experienced Minneapolis Internet sex crimes attorney. Mr. Keller is a former prosecutor who has defended hundreds of clients against criminal charges. Contact us today to learn more about how he can help you build your defense in state or federal court. Mr. Keller represents clients across Minnesota, from Duluth to the Twin Cities and Rochester, and has extensive experience handling all aspects of criminal law.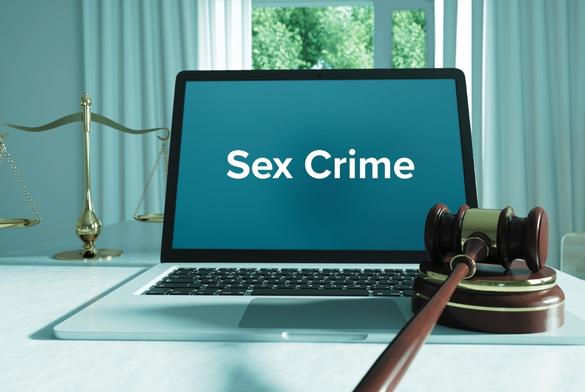 We provide free initial consultations to all clients. To schedule an appointment, contact us Today.
Types of Internet Sex Crimes
Our Minnesota defense lawyers can defend you against a full range of Internet sex crime charges, including:
Sexting that involves the distribution of erotic photos of juveniles
Unlawful possession of pornography on your computer
Stalking or harassment
Promotion of prostitution or sexual battery
We cannot emphasize enough how important it is to get started on your defense right away. These are serious charges, with consequences that could include prison time and placement on the Sex Offender Registry. You need to get an aggressive defense attorney like Max Keller on your side right away to gather the evidence needed to negotiate with the prosecution for dismissed or reduced charges. Our law firm provides experienced sex crime legal defense and has achieved acquittal, dismissal of charges or a reduced sentence for numerous individuals throughout Minnesota.
Contact a Minnesota internet sex crime lawyer at Keller Criminal Defense Attorneys for help.
Call us at (952) 913-1421 to reach an experienced Minneapolis Internet sex crimes lawyer for your defense. We accept credit cards, offer free initial consultations and have convenient west and east metro locations.
We are available 24 hours a day to current and prospective clients. Contact us today to get experienced Minneapolis – St. Paul criminal sexual conduct defense attorney Max Keller on your side.