Minnesota's new marijuana law legalizes marijuana for recreational purposes for adults 21 years or older. The new law makes it unlawful for employers to take action against their employees for off-duty cannabis use. It also prohibits them from refusing to hire an applicant who tests positive for cannabis or requiring applicants to take pre-employment cannabis testing.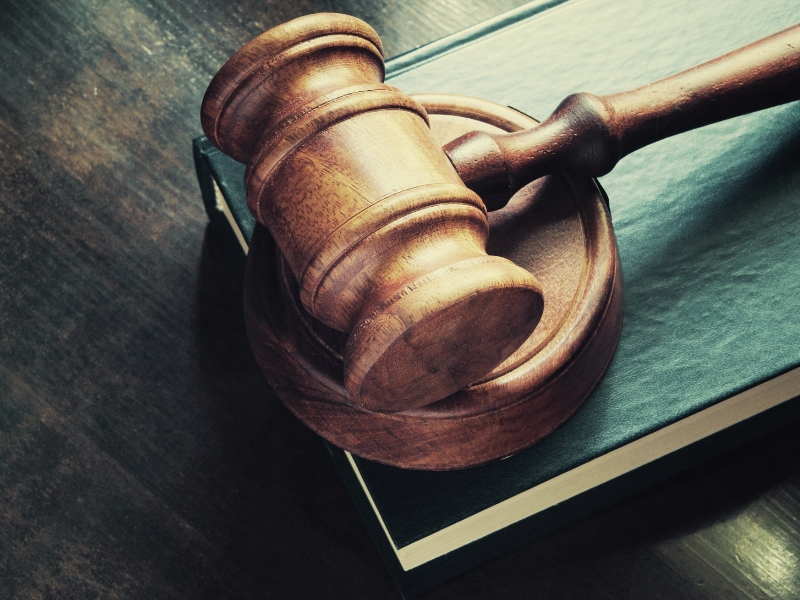 The new law makes it legal to grow and smoke marijuana in Minnesota counties and cities like Minneapolis. People with certain cannabis-related convictions will also have them erased from their criminal records.
What Is Minnesota's New Marijuana Law?
The Minnesota governor recently signed a new bill into law that allows people aged 21 and older to use marijuana for recreational purposes. Under the new law, it is legal to carry or transport up to two ounces of marijuana flower in public. You can also have a maximum of two pounds of cannabis flower in your private residence.
A medical marijuana act has been in place since 2014 to govern the therapeutic use of medical cannabis. The law authorized the use of medical marijuana only in limited forms for certain medical conditions. It regulated the manufacture and distribution of medical marijuana.
Before the new law, a task force carried out the impact of medical cannabis. The governor at that time signed into law a bill that legalized marijuana for the treatment of chronic medical conditions like cancer, Crohn's Disease, Tourette's syndrome, and glaucoma.
Proponents of medical marijuana deemed Minnesota's medical marijuana act restrictive, since it limited the number of diseases treatable using marijuana. It also limited the types of cannabis that were legal for consumption. Patients had to prove they were diagnosed with the qualifying terminal illness to get enrolled in the medical cannabis program.
The current Minnesota governor argued that legalizing marijuana can create an opportunity for tax revenue. He believed proper drug regulation could reduce the cases of people getting detained for drug-related charges.
Later, a bill allowing adults over 21 to possess, use, grow, and buy limited quantities of cannabis was proposed. It sought to end the restrictions and prohibition of marijuana in Minnesota, ensuring a responsible regulatory model allowing consumers to access the drug.
The Minnesota House and Senate both passed the bill. After reconciling the differences in the House and Senate versions of the marijuana bill, an updated version was reintroduced and passed. As such, the marijuana law was changed in 2021.
How Much Cannabis Can You Legally Possess?
Minnesota's new marijuana allows an individual of 21 years or above to possess, transport, or use cannabis paraphernalia. It limits possession of cannabis flowers to 2 ounces or fewer in a public space and 2 pounds or fewer in a private residence.
You can only transport or possess 8 grams or fewer of cannabis concentrate for adult use and edible products infused with 800 mg or less of THC (tetrahydrocannabinol). It's also legal to give away cannabis products or flowers in an amount that the law allows you to possess in public.
The new law authorizes you to use cannabis products and flowers in a private residence like your yard, provided you are 21 years or older. If you intend to use it on private property, the owner must have authorized the use of cannabis products or flowers. You can also use it on the premises of an event or establishment that allows on-site consumption.
Can Cannabis Be Sold Now?
The Office of Cannabis Management will be responsible for issuing licenses for cannabis flowers or products to be sold in Minnesota. Cannabis retailers must register in their local jurisdiction before setting up a store. Businesses that sell cannabis products before getting licensed risk getting reported to the Minnesota Department of Health and facing legal consequences.
The new law allows users to buy edible cannabinoid products at exclusive liquor stores. Seed labelers and retailers can sell cannabis seeds to people aged 21 and older looking to grow cannabis at home. But the seeds need to adhere to the seed labeling state requirements. The Minnesota Department of Agriculture sets these requirements.
New Protections for Off-Duty Marijuana Use
Following the enactment of the new marijuana law, Minnesota joined other jurisdictions prohibiting employers from taking action against workers for using cannabis in their off time. It also added cannabis products, hemp-derived consumer products, and lower-potency hemp products to its list of lawful consumable products. As such, consuming these products is legal when you are off-duty.
Before this law, employers were free to terminate employment or withdraw a job offer for workers found using cannabis products off-premises and off-duty. But the new law waives this right. It only imposes restrictions on workers during working hours.
What Does This Mean for the Drug Testing Rules?
Before the enactment of Minnesota's new marijuana law, there was a law on drug and alcohol testing in the workplace. The drug and alcohol testing law allowed employers to subject employees and applicants to mandatory drug testing.
However, the new marijuana law restricts this kind of drug testing. Employers cannot request or require applicants to undergo pre-employment cannabis testing. They also cannot refuse to hire an applicant who tests positive for marijuana on the test.
Employees will not have to submit to routine physical cannabis testing. However, both applicants and employees will have to take the tests for the following occupations:
The sheriff or police officer positions
Safety-sensitive occupations (that are threatened by an impairment caused by cannabis usage)
Occupations that require face-to-face care, supervision, education, training, counseling, and medical assistance to children, patients, or adults
Employment positions funded by a federal grant
Positions that federal law requires applicants to test for cannabis
Jobs requiring an employee to operate a vehicle after undergoing alcohol or drug testing
Employers can discharge, discipline, or take any other appropriate action against employees who use, possess, transfer, sell, or get impaired by marijuana at work. They can do this if the worker fails to demonstrate self-control or intellect. The new law also allows this if the testing verifies the presence of marijuana following a confirmatory test or if the employer is required or authorized by federal or state law to carry out drug tests.
10 Things You Should Know About Minnesota's New Marijuana Law
Minnesota is currently the 23rd state in the U.S. to allow adults 21 and older to use cannabis recreationally. With this new law, there will be a shift in policy and attitude toward cannabis. Here are ten things you should know about Minnesota's new marijuana law:
Restrictions on Where You Can Use Marijuana
Restrictions on recreational marijuana in Minnesota will vary from city to city. Cities like Minneapolis, MN, can decide if they will allow residents to use cannabis in public areas like parks. To do so, they will have to enact a local ordinance similar to ordinances for tobacco smoking.
If cities set rules for using cannabis publicly, they may determine if you can consume it in multifamily units or vehicles. You are still allowed to use cannabis-based oils, edibles, and tinctures in public
Rules for Growing Cannabis in an Outside Garden
It is legal to grow a maximum of eight plants or have up to four flowering plants in your garden at any time. You can also choose to grow them inside or outside your home. However, if you're cultivating plants in visible spaces, you must put something around the plants.
You still have to be 21 or older to be allowed to grow cannabis at home. A permit is unnecessary if you are growing cannabis for non-commercial use.
What the New Law Says About Tribal Medical Marijuana Dispensaries
The recently-enacted marijuana law upholds the sovereignty of Minnesota tribal nations. As such, it gives tribal freedom to get into the recreational side of marijuana use and do medical marijuana programs through compacting.
It reflects agreements made by tribal and state governments each year while removing restrictions on cannabis use. So, tribal medical marijuana dispensaries can operate based on the agreements sovereign tribal nations make with the Minnesota governor.
Marijuana Use at Workplaces
The new law restricts marijuana use for people with safety-related jobs like caring for children, driving a truck/school bus, and caring for medical patients. As such, their employers can carry out regular drug testing. However, your employer needs to inform you before conducting the tests.
If you have a non-safety-related job, you can use marijuana during your off time. Your employer is still allowed to ban cannabis use at work. You may be fired for going to work while high on marijuana.
Expungement for Cannabis-Related Convictions
If you have a misdemeanor marijuana possession conviction on your criminal record, expect it to get automatically expunged. However, for a felony conviction of possession or sale, a special board will look at the case to determine if it can be expunged or re-sentenced into a smaller charge, depending on the circumstances. Non-citizens can also expect cannabis-related convictions to potentially get expunged.
Since the new law automatically expunges certain marijuana-related convictions, it makes it easier for Minnesotans to clear their criminal records. A drug crimes lawyer can review your legal situation to determine if you qualify for automatic expungement.
Provisions That Will Make Starting a Business Easier
Communities of color have been the most affected by the restrictions and prohibitions on cannabis use, possession, and sale. As such, the new law ensures these communities are part of the upcoming new marijuana industry. People living in these communities can make social equity applications to start a marijuana business.
You can even make a social equity application if you have a previous cannabis conviction and live in an area that recently had restrictive cannabis laws. The law will give you a higher preference when you want to get a license to open a marijuana dispensary.
Research on the Impact of Legalization
The bill allocated more than $3 million towards cannabis research to the University of Minnesota. It seeks to help the institution to set up a cannabis research center that documents the consumption and public health effects of cannabis. The research center will also look into the different types of cannabis and cannabis products on the market and their effects on public consumption plans and health.
A baseline survey over the next year will help uncover people's marijuana consumption habits. The survey will also help researchers determine if there will be any changes once cannabis stores open.
Impact on Youth Marijuana Use
More research will be done on the impact legalizing marijuana will have on the youth who consume the drug. Existing research from other states that have already legalized it suggests that legalization has no significant effect on youth marijuana use.
Researchers seek to use these studies to look into the health consequences of the drug on the youth that consume it. They will dig deep into the use frequency and the type of product used.
Use of Tax Revenue From Marijuana Sales
Certain provisions in the bill seek to keep taxes on marijuana sales pretty low. Their goal is to ensure there's a balance between the legal and illicit cannabis market. High taxes can out-price the legal cannabis market from the illegal one.
The current tax rate is 10%, with 20% allocated to local communities. This way, it allows cities and counties to boost enforcement and public health initiatives on marijuana. Partnerships with counties and cities also exist to ensure they have the right resources to enforce cannabis regulations and offer essential services to Minnesotans.
Marijuana Prices
Expect marijuana prices to decrease since the recreational program seeks to massively increase the demand, availability, and supply of marijuana across the state. A new industry that can sell marijuana and supplement the two existing medical marijuana companies is expected to emerge.