People facing criminal charges in Minnesota often ask, "Can you defend yourself in court?" You can represent yourself in court when charged with a crime. Self-representation, however, is not typically in the accused's best interests, even if courts allow it. You might have little knowledge of laws applying to your case, courtroom legal jargon, and courtroom processes.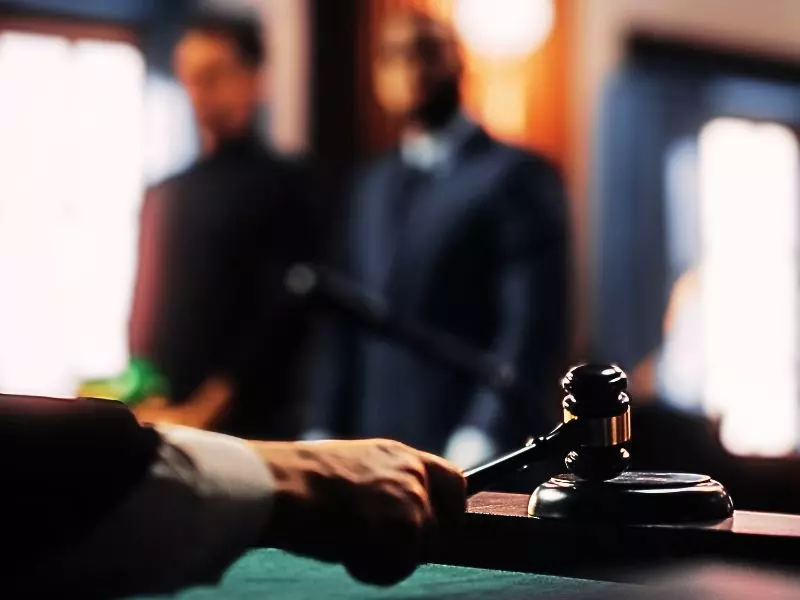 You might also lack the expertise, training, and academic qualifications of the attorneys prosecuting your case. Do your due diligence, learn the laws and precedents applying to your case, familiarize yourself with courtroom rules and procedures, and seek professional legal advice from a knowledgeable criminal defense attorney to improve your chance of winning.
Is it Possible to Defend Yourself in Court?
The Constitution gives you the right to represent yourself in criminal and civil courts. The legal jargon for self-representation in court is pro se, a Latin term that stands for "on one's own behalf." A self-representing (or pro se) defendant is, therefore, a person who opts to defend himself or herself in a court of law.
A self-representing defendant must file all the court documents according to the procedures specified by Minnesota law. The defendant must determine which document can be filed online or mailed and which must be presented in person.
The self-representing defendant must attend every hearing relating to the case on time. He or she must cross-examine witnesses, ask for discovery, file all motions, adhere to the deadlines, and present a defense before a judge during the hearing.
Tips for Defending Yourself in Court
You must have a strategy if you choose to defend yourself in court. The following tips can better your chances of favorable outcomes in any court of law:
Do Your Due Diligence
Thorough legal research allows you to understand your criminal case. It also enables you to identify and familiarize yourself with all laws, statutes, deadlines, and court procedures relevant to your case.
You can research online for state-specific laws and court-rule procedures applicable to your case. You may also go to a public law library in your neighborhood and study the numerous laws, statutes, protocols, and case studies relating to your case.
Find out the things to consider before turning yourself in, especially if the court has issued an arrest warrant against you. Doing that will help you make an informed decision and avoid blunders that could compromise your case.
Plenty of information about laws, statutes, and criminal charges is available online. So, you must tailor your research to only what applies to your case. You must also ensure you are getting accurate and up-to-date information by relying on reputable sites for your research.
Be Aware of Deadlines
You must meet several deadlines before appearing in court. A missed deadline or improperly filed document can hurt your case. So, all the deadlines relevant to your criminal case must be at your fingertips.
Attend Courtroom Hearings Beforehand
Attend a few court proceedings of cases similar to yours if possible. Doing that helps you understand the courtroom arrangement, how prosecutors prosecute their cases, and how defense attorneys argue before the judge. You will also learn how the attorneys talk to the judge and the time each attorney has to present.
Be Organized
Be sure to carry copies of all documents and forms you filed online, in person, or via mail. Also, bring copies of the paperwork filed by the prosecution office against you. Photographs, letters, affidavits, and other forms of evidence should also be within your reach.
It is important to have a notebook that captures facts and arguments you intend to present, cross-examination questions, witness statement summary, testimony summary, and other relevant details. Such a notebook can help you stay on track when arguing your case and ensure you do not skip any useful information.
Be Punctual and Prepared
Be at the courtroom on time. Show up at least 20 minutes before your scheduled time. Otherwise, the judge will move to the next case on the list if you are not in court when the judge or clerk calls your case. Arriving early helps you get accustomed to the courtroom atmosphere, organize your facts, evidence, and arguments, and present a solid defense.
Dress Professionally
You need to dress appropriately when appearing in court as a self-representing defendant. A suit and tie can help you create a good first impression. Dressing in professional attire shows that you acknowledge the seriousness of the legal hurdle you are facing. The judge and the prosecutor are likelier to treat you with respect when you are well-dressed.
Be Professional and Respectful
Show respect to everyone in the courtroom, from the judge and court staff to the jury members and prosecution team. Speak only when it is your turn. Do not interrupt a person talking unless you have a justifiable reason. Use "your honor" when addressing the judge.
Reasons for Representing Yourself in Court
Although it is not recommended for defendants to represent themselves in court, there are common reasons some individuals choose to do so.
You Are Comfortable With the Penalties for Your Crime
You may self-represent yourself if you are comfortable with the penalties for the crime you are accused of committing. This is especially true if the penalty for your crime is definitive and does not vary from one case to another.
You Have the Ability to Defend Yourself
Criminal defense attorneys have higher odds of favorable outcomes than self-representing parties. You can, however, pull off an effective self-representation if you can research thoroughly and understand the laws and statutes affecting your case.
The Constitution Guarantees You the Right to Self-Representation
Besides the right to a retained or court-appointed attorney, the Sixth Amendment of the U.S. Constitution gives you the right to defend yourself in court. A judge may, however, deny you the power to exercise this right. An example is when the defendant cannot knowingly and intelligently waive the right to retain an attorney.
The right to represent yourself ends at trial. In other words, you cannot represent yourself when appealing a criminal conviction.
You Are Uncomfortable Working With Attorneys
Some people believe lawyers are corrupt and the source of the legal system's problems. As such, they prefer representing themselves in court over hiring a lawyer. This stereotype prevents some defendants from enjoying the quality representation that lawyers have to offer.
Self-Representation in Court Can Be Risky
You might suffer the following risks if you choose to defend yourself against a crime in court:
Revealing Self-incriminating Information: You might disclose self-incriminating information or say something the prosecutor can use against you if you choose self-representation in court. This costly mistake arises due to a limited understanding of the legal system and applicable laws.
Getting Convicted: You might get convicted if you fail to argue your case aggressively and present a strong, convincing defense. As a self-representing defendant, you might lack the legal knowledge, experience, and skills to convince the judge to rule in your favor.
Making Mistakes that Jeopardize Your Case: You might have little or no knowledge of courtroom rules and procedures as a pro se defendant. Consequently, you might make errors that hurt your case. These errors include missing deadlines, submitting wrong documents, and using incorrect methods to introduce evidence.
Getting Overwhelmed by Emotions During Court Proceedings: Emotions may overwhelm you and make you defensive and hostile during court proceedings. You may also present emotional arguments instead of legal arguments. Such conduct may hurt the outcome of your case.
Prolonged Court Proceedings: Criminal proceedings involving pro se defendants take longer than those involving defendants represented by attorneys. The reason is that the judge may take time to walk the defendant through court procedures and rules.
Adverse Effect on Your Mental Health: Self-representation can take a toll on your mental health because of the stress associated with it. This is especially true if the possible punishment for the criminal charges is prison time.
Is Defending Yourself in Court a Bad Idea?
Defending yourself in court is a bad idea in many cases. First, statistics reveal that self-representing defendants have lower chances of winning cases compared to those represented by attorneys.
The judge will not exempt you from court rules or procedures because you are a self-representing defendant. So, if you make a mistake at any point in the criminal justice process, you will have to accept the consequences. Moreover, you cannot cite a lack of legal knowledge as grounds for appealing a criminal conviction.
You might incriminate yourself due to a limited understanding of laws or rules related to your case. The specific details of your case you believe are helpful could jeopardize your case, especially if you do not present them properly. By the time you go back and hire an attorney, it may already be too late.
Retaining a lawyer maximizes your odds of getting a better outcome in your case. The lawyer can guide you on how to beat drug trafficking charges and other criminal charges.