Is weed legal in Minnesota? Currently, weed is legal for medical and recreational use in the state. A new Minnesota law legalized weed for recreational use on August 1, 2023. Persons aged 21-years or older may possess or carry a maximum of two ounces of marijuana flower in public. They may also keep a maximum of two ounces of marijuana flower in their private residencies. Cities like Minneapolis are deliberating on the issue of weed use in public spaces like parks. The use of weed for medical purposes has been legal since 2014.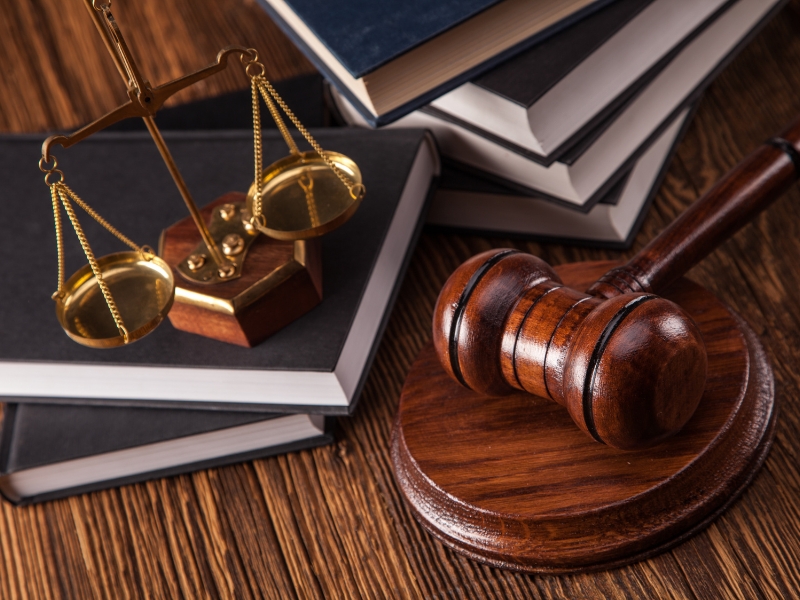 Minnesota Is the 23rd State to Legalize Recreational Marijuana
The use and possession of marijuana is illegal under U.S. federal law for any purpose. Marijuana is a Schedule I substance proven to have a likelihood of abuse. However, 23 states, including Minnesota, have legalized marijuana for recreational and medical use.
Just recently, Minnesota legalized the use and possession of marijuana for residents who are 21 and above. Following the legalization, a state agency, the Office of Cannabis Management, was established to help license hemp and cannabis businesses. The agency also oversees the existing hemp-derived market, medical cannabis market, and legal recreational market.
New requirements and rules apply to hemp-derived THC edibles and drinks. They prohibit access to these products to people below the age of 21. As such, retailers will have to keep them in locked cabinets or behind staffed counters. Retailers also must register with the Department of Health for regulation purposes.
The legalization of marijuana in Minnesota intends to ensure that the sovereignty of Minnesota tribal nations is respected. This way, the tribal nations can use marijuana recreationally or run medical marijuana programs to the state's specifications.
Will Research Be Conducted on the Impact of Weed Legalization?
The new bill allocated more than $3 million for setting up a cannabis research center at the University of Minnesota. The grant will support the University in documenting the consumption and public health effects of cannabis. It will also research the different types of cannabis and cannabis products and their effects on public consumption and health.
A baseline survey will be conducted over the next year. This baseline survey will help determine what people are currently consuming and how opening cannabis stores will change their consumption habits. Another survey will also be carried out once the stores open to help understand the overall health outcomes of marijuana on the public.
Provisions That Will Enhance Equity
The bill acknowledges that communities of color were disproportionately affected by the law against cannabis use. As such, the bill helps ensure that these communities can participate in building the new cannabis industry. Social equity applications are available for people in these communities.
If you have a previous conviction for a cannabis-related crime, you can make the social equity application. You can also do so if you inhabit an area that initially had harsh marijuana policies. The new bill seeks to give you a higher preference when looking to get licensed and open a cannabis dispensary.
The taxes on cannabis and cannabis-derived products are relatively low. Keeping taxes low helps prevent out-pricing the legal cannabis market from the illegal market. The current tax rate is 10%, with 20% of taxes going to local communities for counties and cities to help strengthen their public health and enforcement efforts.
During discussions for weed legalization in Minnesota, legislators worked with counties and cities to ensure they have the relevant resources to monitor weed regulations appropriately. They also allocated funds to help improve the state's ability to offer essential services for residents.
Will Marijuana Prices Go Down?
You can expect marijuana prices to decrease as the recreational program is in place. As this happens, the availability, supply, and demand will rapidly increase statewide. While there are only two accredited medical marijuana companies in the state, creating an entirely new industry that can sell marijuana will help reduce the prices.
As of July, medical patients will see a reduction in the annual fees and enjoy zero registration fees. These incentives will ensure more people have better access to medical marijuana.
Will Marijuana-Related Crimes Be Expunged from Records?
Under Minnesota law, your misdemeanor cannabis-related criminal records can be erased from the court and law enforcement records. However, a Cannabis Expungement Board must be established to review felony cannabis-related records. The board will determine if the records qualify for expungement.
Expungement helps seal records of previous arrests and convictions. As such, the public cannot access or view the records.
Law enforcement agencies, correctional facilities, and courts usually submit these records to the Minnesota Bureau of Criminal Apprehension (BCA). State rules, laws, and statutes determine who can view these records and the specific circumstances they can get viewed. They also dictate the type of records that can be accessed or viewed on the criminal history system website run by the BCA.
The Bureau of Criminal Apprehension offers specialized, investigative law enforcement services to help stop and solve crimes. It works with criminal justice, public safety, and law enforcement agencies to achieve its mission. The agency is guided by specific federal and state laws when dealing with investigations, lab operations, and criminal histories.
The BCA's work to facilitate the automatic expungement of prior cannabis-related records from the criminal history system is currently underway. Expect the BCA to analyze criminal history records extensively. The agency will also employ a vendor to implement programmatic and technical changes to the criminal history system, allowing easy expungement of appropriate records.
Expungements for marijuana-related records will start in one year. The clean slate-related expungements will commence in January 2025. Clean slate-related expungements allow the BCA to expunge certain records of your criminal history without requiring you to petition the court.
What it Means to People With Previous Cannabis-Related Criminal Records
Cannabis-related arrests and convictions can disqualify you from employment opportunities with attractive wages and benefits. You will not have to disclose the charges or convictions on job applications once your criminal record gets expunged. You can also access better education opportunities to kick-start a new career.
Since some landlords conduct criminal background checks on potential tenants, an expungement can help you enjoy more housing options. Once you meet other qualifications under the rental agreement, property owners or managers cannot use your criminal history to deny you housing.
Accessing Expunged Records for Immigration Purposes
The BCA will still report expunged or sealed records to immigration agencies. It will do this if the immigration agencies need the records to process visa requests, work authorization, international travel, and naturalization requests. So, it's advisable to contact an immigration and drug crimes lawyer for legal help if you are a non-citizen with a marijuana-related criminal history.
As a non-citizen, you can request copies of criminal history records that qualify for expungement. The BCA allows you to request them at any time (that is, before or after you have them sealed or expunged). To obtain them, you must fill out and submit a request form on the background check page of the BCA website.
Can You Grow Your Own Marijuana in Minneapolis, MN?
You can only grow eight plants or have a maximum of four flowering plants at any given time in Minneapolis, MN. The state law allows you to grow plants in an area restricted to the public. As such, you must install a fence or a barrier on the plantation. You must also be 21 years or older to grow your own weed. A permit is unnecessary if you will not sell the weed.
Who Can Use Recreational Marijuana?
Minnesota law only limits the consumption of recreational marijuana on private property to adults 21 and older. It does not allow people to vape or smoke weed in places where tobacco smoking is prohibited. These places include businesses, college campuses, and apartment buildings.
Minnesota regulates the use of recreational marijuana on minors because of its potential effects. Since a minor's brain is still developing, cannabis use and exposure may have serious and life-changing effects, such as depressive disorders and anxiety.
Residents are still allowed to use cannabis oils, tinctures, and THC-laced foods. However, if they care for medical patients or children, they are prohibited from doing so after consumption. It's also illegal to consume cannabis while doing a safety-dependent job like driving a school bus or a truck.
Employers are allowed to carry out regular drug testing on their employees. But, they need to let you know before doing the tests. You can use marijuana in your downtime if your occupation does not fall under the safety-related jobs category.